London 2012: Athlete Richard Buck funds Olympic dream with shop work
Last updated on .From the section Athletics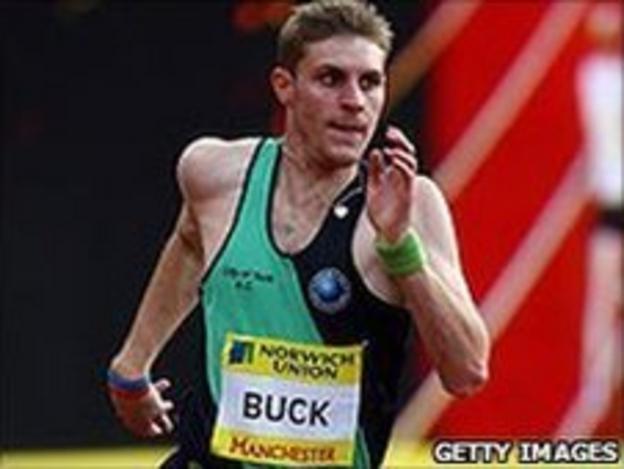 Great Britain 400m runner Richard Buck has started to fund his training camps by working in a supermarket.
The Olympic hopeful lost his funding from UK Athletics in October leaving him to make up around £20,000.
Buck told BBC Radio York: "There's loads of people all over losing jobs and that's basically what the loss of funding is to me.
"It's about doing whatever I need to do to get by so that I can still put myself in a place to make the team."
He continued: "What UK Athletics offer is a package.
"Because it's half funded from UK Sport, which is government money and the lottery, they put a package together.
"When you come off funding they can't pick and chose what you stay on.
"They have to take the full package away from you so that's just how it is.
"I can see where everyone's coming from.
"It does look like you're kept on the hard shoulder a little bit but in fairness it's just one of the harsh realities of professional sport."
Buck is hoping to find sponsorship to help him reach his goal of running at London 2012.
He said: "I've been running and representing my country for years now and the chance of doing it at a home Olympics, to really be there with everyone who supports you so close, that's enough motivation for anyone.
"I'm staying positive. I don't have a single doubt in my mind right now.
"Everything is going better in training than it's ever gone before so I just keep looking forward and looking for improvements.
"Early indications are that it's going to be a really good year for me."