Louise Damen relieved to still have chance of 2012 spot
Last updated on .From the section Athletics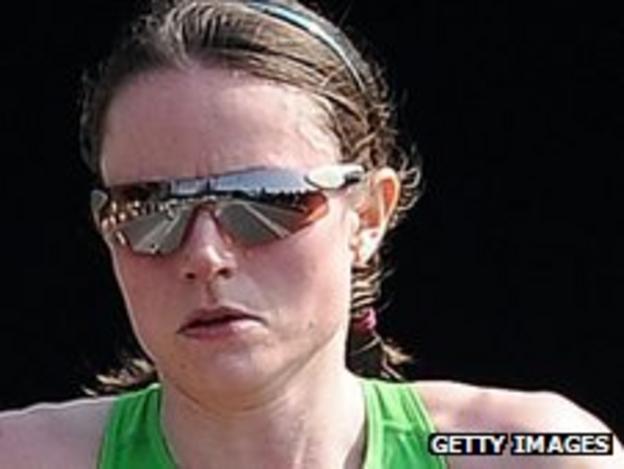 Louise Damen has said she is "relieved" there is still one place available in Team GB women's marathon team for the London Olympics.
"Obviously I'm relieved, I thought they may shoot themselves in the foot if they selected all three now," 28-year-old Damen told BBC Radio Solent.
"It's a difficult job being a selector but I think they've done the right thing by leaving one place open."
Damen is now likely to have to beat Jo Pavey, Claire Hallissey and Liz Yelling in the London Marathon, to stand a chance of taking the last place.
And she believes the race, on 22 April, will be an exciting occasion for all involved.
"There's one place left up for grabs, so it's going to be a tough race in London in April," she added.
"On the one hand it gives you a shot of reaching a life-long dream but then it puts a lot of pressure on that one day as we'll all be out to achieve the same thing.
"It should be a fantastic race and it's going to lift the standard of marathon running in this country."
The Winchester-based athlete is recovering from her setback in the Yokohama marathon last month.
She was forced to drop-out halfway through the race after struggling to cope with the heat.
"The marathon can be a really cruel mistress and things can conspire against you on the day, so I just have to use the training I've banked to benefit me," Damen added.