European Under-23 winner Emma Pallant in Greenmount race
Last updated on .From the section Athletics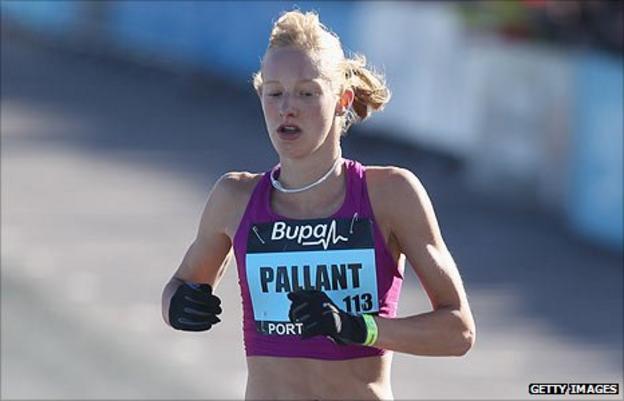 European Under-23 Cross Country winner Emma Pallant will run in the Antrim IAAF International races on 21 January.
The 22-year-old Aldershot athlete won the European title by five seconds from British team-mate Naomi Taschimowitz in Slovenia on 11 December.
In last January's Greenmount event, Pallant's club-mate Charlotte Purdue followed her European Junior victory with a win over classy opposition.
European Under-23 runner-up James Wilkinson is another Antrim entrant.
In Slovenia, the 21-year-old Leeds athlete finished only three seconds behind firm favourite Florian Carvalho of France.
Wilkinson was delighted with his silver medal which made amends for a disaster in the Liverpool trials where a fall contributed to him finishing sixth.
Afterward Wilkinson said that his confidence had been restored and he was more determined than ever to achieve the Olympic 'A' standard steeplechase time of eight minutes 32 seconds.