Ireland athletes need 'A' standard for London Olympics
Last updated on .From the section Athletics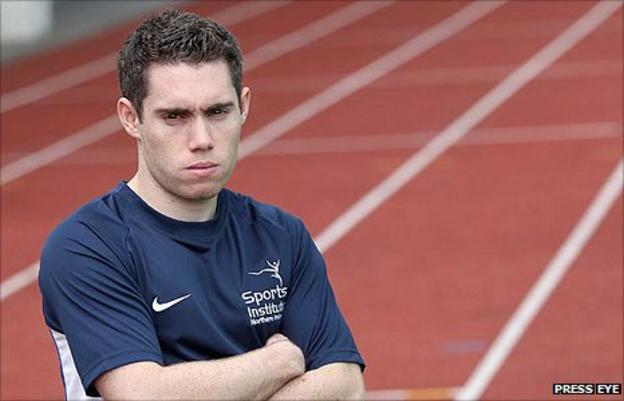 Former Olympic silver medallist Sonia O'Sullivan has defended the decision to insist on Irish athletes achieving the 'A' standard for London 2012.
Previously, the less demanding 'B' level had been accepted in some cases.
It means runners from Northern Ireland like Jason Smyth and Ciara Mageean, who have hit their 'B' standards, have until July to clock the required times.
"We are looking for athletes who can actually compete at an Olympics Games," said Irish Chef de Mission O'Sullivan.
"There have been athletes who have gone to the Olympics before who maybe did not justify their selection. We want to eliminate that.
"We do not want to show the door to young athletes who have the potential, but you want to have the stepping stone."
Kevin Ankrom, the High Performance Director with Athletics Ireland, described the debate over the 'A' standard as a dead issue.
"We have put the 'A' standard out there," he said.
"You are going to have 20 people qualify, raising the bar, people who will step up to the plate."