Andrew Lemoncello aims for 10,000 metres at London 2012
Last updated on .From the section Athletics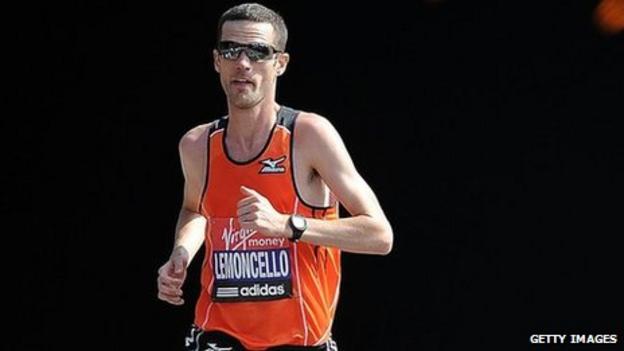 Scottish marathon runner Andrew Lemoncello aims to resurrect his Olympic dream by running in the 10,000 metres at London 2012.
He missed the 2011 London Marathon, his last chance to qualify for the Olympic event, due to injury.
However, the 29-year-old told BBC Scotland's Sport Nation: "The track is still very much a reality for me.
"My [10,000m] personal best is not too far off the qualifying time, so I think it's very possible I can go there."
He added: "It's a big downer because I really wanted to go for the marathon and run round the streets; with home support there it would just be amazing.
"But I still have the track season that I can aim for.
"Obviously I'll have to prove myself worthy with the likes of Mo Farah and Chris Thompson, but there's a third spot there that hopefully I can fight for."
Lemoncello also revealed that the 2014 Commonwealth Games in Glasgow is in his plans.
"Long-term I've got aspirations for the 2014 Commonwealth Games," he added.
"Running on home soil is great in London, but then running in Scotland in a championship will just be phenomenal.
"I've definitely got big aspirations for a medal in the marathon there, and maybe even the 10k if I can fit it in, because I'd love to run in a stadium in front of Scottish fans."