Scottishathletics chairman Frank Dick resigns with immediate effect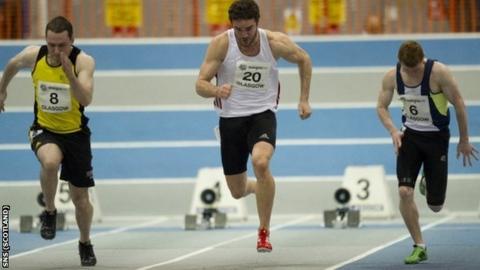 Frank Dick has resigned from his position as chairman of Scottish Athletics with immediate effect.
Dick, who has led the board for the past two years, has helped develop sport in Scotland at both grass-roots and performance levels.
"It has been an honour to have been invited to chair the board of scottishathletics," said Dick.
"The challenge is to continue that progression as we approach the Commonwealth Games in Glasgow."
Dick was the British Athletics Federation's director of coaching from 1979 to 1994.
He has also coached tennis star Boris Becker, German figure skater Katrina Witt, golfer Justin Rose and racing driver Gerhard Berger and is now a motivational speaker.
"As I pass on the baton, I wish our athletes at all levels every success as they benefit from their involvement in our great sport," said Dick.
The board of scottishathletics will announce a new chairman in the near future, but president Leslie Roy praised Dick's achievements as chairman and insisted that significant improvements have been made since he took over in 2009.
"Frank brought to the role a characteristic energy and insight, as well as a focus on excellence," said Roy.
''The lessons he learned during his outstanding career in international athletics coaching have been very beneficial to our sport in Scotland and he leaves it in a far stronger position than when he arrived.
"He has been tireless in his pursuit of excellence and has genuinely had the best interests of the sport at the heart of everything he has done."