Olympian Hill to open Isle of Man athletics festival
Last updated on .From the section Athletics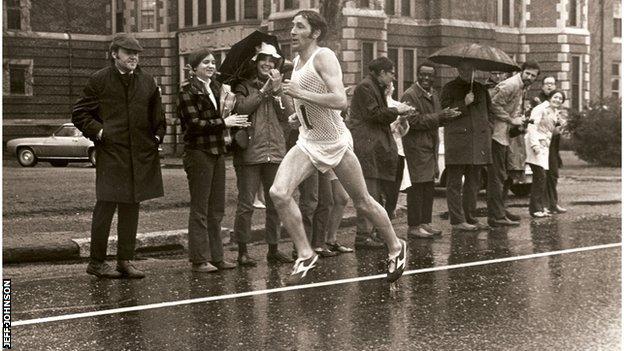 Former Olympic marathon runner Ron Hill MBE will be the guest of honour at the 50th anniversary of the Easter Athletics Festival on the Isle of Man.
The 73-year-old finished sixth in the marathon at the 1972 Munich Games, the same year as his only appearance at the Manx festival.
"I was in the shape of my life in 1972 and I'm really looking forward to coming back to the island," he said.
Hill plans to compete in all three races at the Manx festival.
The Lancashire man is famous for not missing a day's running since 1964.
"I haven't missed a single day in all that time, I even ran a mile a day for a week in a plaster cast once. I just love running," Hill added.
"I have kept a log since 1956 of all my miles and I have clocked up more than 156,000."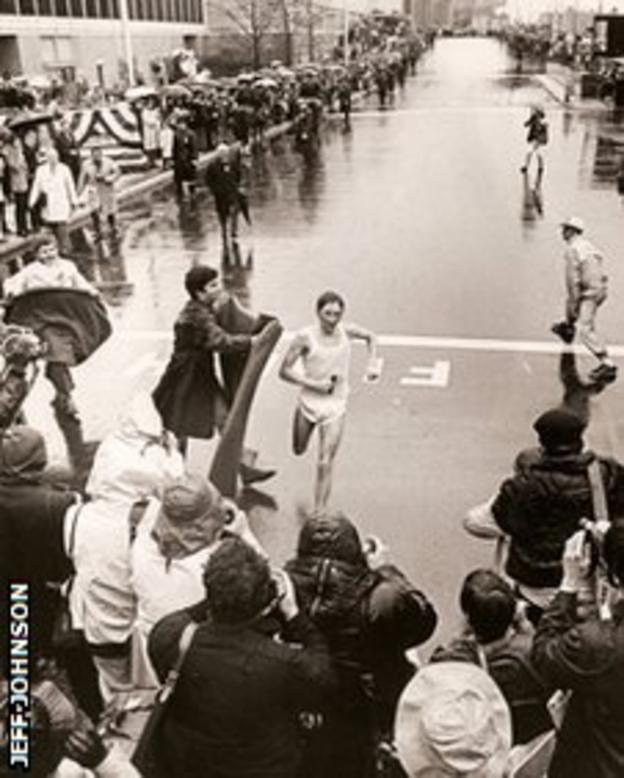 During a remarkable career, Hill competed at three summer Olympic Games but says his proudest achievement was winning gold at the European Championships in Athens in 1969.
Hill also held numerous national and world long-distance running records and completed 115 marathons.
Organisers say he is arguably the most successful athlete to ever take part in the festival's 50 year history.
The three-day festival held over the Easter weekend features individual and team races and attracts athletes from all over the British Isles.
Events include a 10k road race on Good Friday evening starting on Port Erin Promenade, the Peel Hill Race on Saturday and a 5k road relay on Douglas Promenade on Easter Sunday.
"It's been 40 years since I competed on the Isle of Man, the same year that I competed in the Munich Olympics," continued Hill.
"I was in the shape of my life that year so I will be a bit slower this time but I will be giving it my best shot."
The three-day festival will get underway on Friday, 8 April.