Bigger prizes for Jersey marathon
Last updated on .From the section Athletics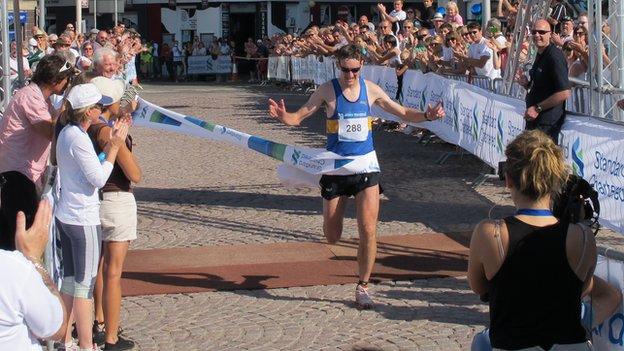 Prize money for the Jersey marathon will be increased for 2012 to attract more elite runners.
The first finisher in the men's and women's races will win £2000, a rise of £500 on last year.
More than 300 people from off-island ran in 2011, but organisers hope that will be closer to 500 this October.
"This is yet another positive boost to what is promising to be our largest and most compelling race yet," said race director Andrew Thomas.
"This increase in prize money will be important if we are going to entice more elite runners to Jersey.
"We hope such an impressive running field will inspire local Channel Island runners and spectators to join us."
The 2012 Jersey marathon is on Sunday, 7 October.
2012 Jersey marathon prize money
First place - £2000 (up £500)
Second place - £1000 (up £250)
Third place - £750 (up £250)