Olympics chances slim - Susan Partridge
Last updated on .From the section Athletics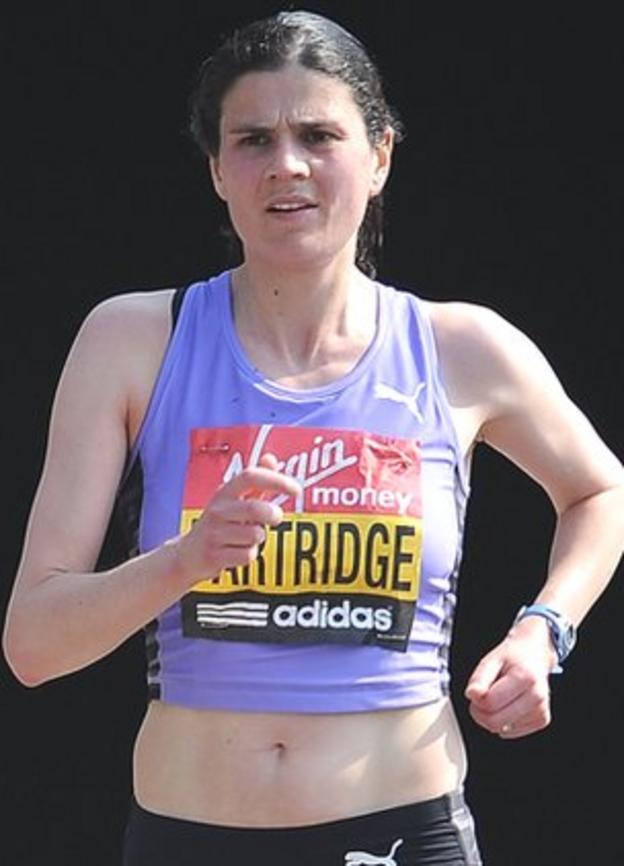 Leeds-based marathon runner Susan Partridge has admitted that her chances of qualifying for the Olympics are "fairly slim".
The 32-year-old is running in Sunday's London Marathon in a final bid to pick up the last available spot.
"I don't want to get too excited because I know my chances are fairly slim," she told BBC Radio Leeds.
"Two of the three places have already been decided, so there's one place left and 10 of us competing for it."
She added: "I'm going to give it a go. It's a slim chance but it's certainly worth giving it a go."
Paula Radcliffe and Mara Yamauchi secured their places in Team GB's athletics team last year.
The Scottish athlete has been balancing her training with a job at the University of Leeds, where she works in the Institute of Medical and Biological Engineering.
"I was out in Kenya in November and I've been out on a training camp in Colorado with Steve Jones in February, which was quite inspiring," she continued.
"The university have been brilliant with giving me time off to go on these camps and that's been a real help.
"With going away you can train hard but you can have the time in between to make sure you recover and you get the training benefit."
Partridge will need to complete the marathon in a time below two hours, 31 minutes to be in consideration for an Olympic place, three minutes quicker than her current personal best.