London 2012: Olympics not football's pinnacle - Steve Cram

By Steve Cram
BBC athletics commentator
Last updated on .From the section Olympics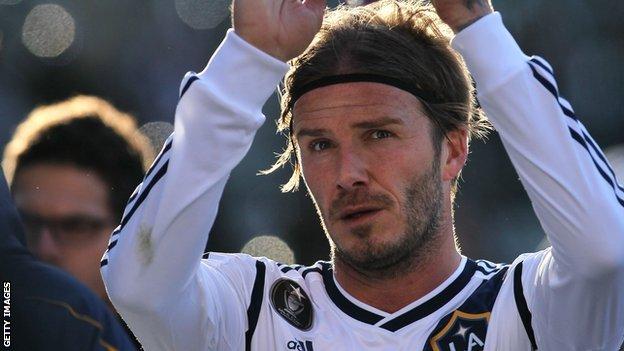 I just can't get excited about Olympic football.
Something that unites sportspeople is that the Olympics is the pinnacle of their careers. It's the thing they have been training for and dreaming about since they were kids. For them, there's nothing bigger than the Olympics.
That is the problem with football when it comes to the Olympics: the World Cup is the biggest accolade in the sport. Similarly, golf, which will be joining the Olympic programme in 2016, has majors; tennis has grand slams.
It seems a bit odd that these star tennis players are saying "let's take a look around the Olympic village" and treating it as a bit of fun.
And if you ask the football players whether they would rather be at the Olympics or the European Championship, you know the answer. It's just not a priority for them.
It is a great feather in their cap, but you know deep down it's not the most important thing in their careers.
By contrast, in athletics, there is a European Championship at the end of June, but it's really for those people who won't make the Olympics. Nobody would swap a Europeans for the Olympics.
I can see why managers like Arsenal's Arsene Wenger and Sir Alex Ferguson of Manchester United have been quite dismissive of it.
I have been to many Olympics and I know there have been some good tennis players competing in recent Games, but I've never tried to find out how they got on.
It seems as though the players are there for other reasons: "Oh I want to be part of the Olympics because of what it means to everyone else." It's not such a meaningful occasion to them as it is to the vast majority of others competing in different sports.
People will get excited that 10-time Grand Slam champion Rafael Nadal decides to play at the Olympics because they might not get tickets to see him at Wimbledon. You can't knock that. But for me, I don't get excited.
It is not about whether you're a professional or amateur sportsperson, it's about whether you agree with having sports in the Olympics that serve as a sideshow rather than the highlight.
I know why the International Olympic Committee does it - sports like football and tennis have commercial pull.
But you tell me which tickets sold out first - it wasn't the football. In fact football is the only sport where tickets are still available, whereas the cycling sold out, and the gymnastics did too, along with the athletics.
It is the media who get a bit more interested in the football because it involves people they know and are familiar with. It's much easier, and more glamorous, for them to write about David Beckham than athletes in minority sports.
I'm sure the country will get behind Team GB's footballers this summer but I think it will be a one-off. I doubt we'll be interested in a British team at the next Olympic Games.
When Team GB play, I'll be cheering them on. If they do well and win a medal then great. But what I would hate to happen is for the footballers to win a medal and that to detract from coverage of lesser known sports like, say, taekwondo.