Parish Walk 2012: Deadline looming for Isle of Man walk
Last updated on .From the section Athletics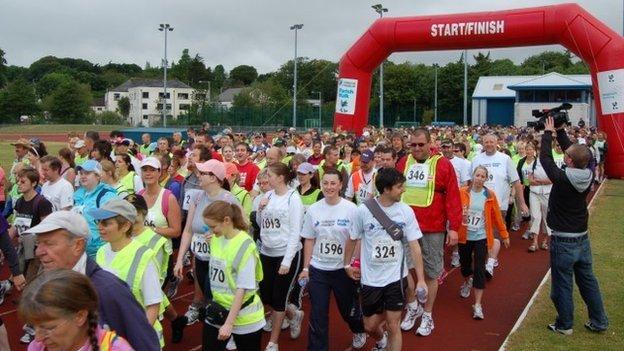 Organisers of the Manx Telecom Parish Walk are urging walkers to register before Sunday's deadline.
Last year 1,753 people started the annual walking challenge, with 159 completing the 85-mile race within the 24-hour time limit.
So far more than 1,470 people have signed on for this year's challenge and organiser Raymond Cox said the interest is "very healthy".
The walk will start from the NSC at 0800 BST on the 23 June.
Mr Cox said: "I've been involved in organising the Parish Walk since 1995 and we have received a new record every single year.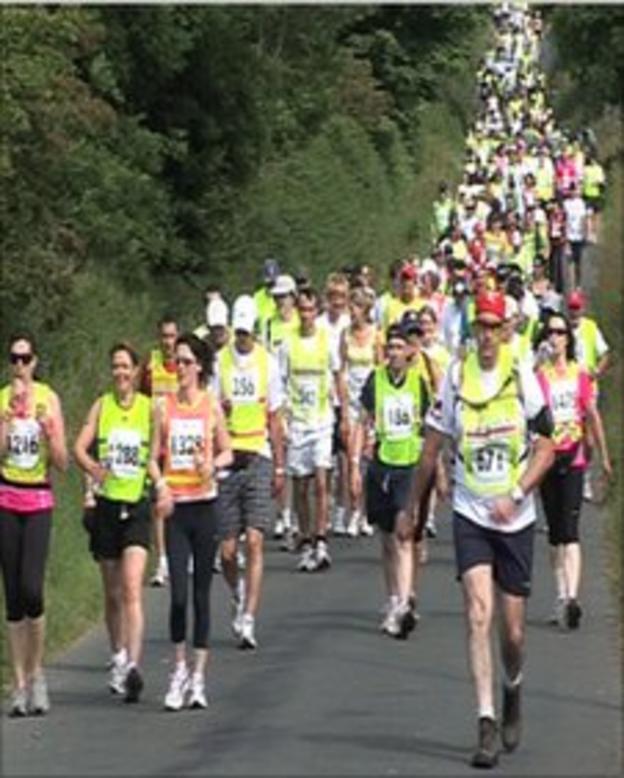 "We are not sure if we will have another this time but the numbers are very healthy indeed.
"There are usually a flood of entries in the last few days before the final deadline, but I would urge everyone who wants to take part not to leave it until the last minute."
Competitors have 24 hours to complete the 85-mile course, which visits all 17 parish churches around the island and finishes on Douglas Promenade.
Many competitors also enter for the fun of it, although it is a recognised competition and is subject to standard race-walking rules.
Entrants have the option of finishing at any stage but typical targets are Rushen after 19 miles or Peel after 32 miles.
Mr Cox continued: "It is a great day and the whole island seems to come out and support the competitors. It is a real community event."