Tom Druce fears for Olympic relay chances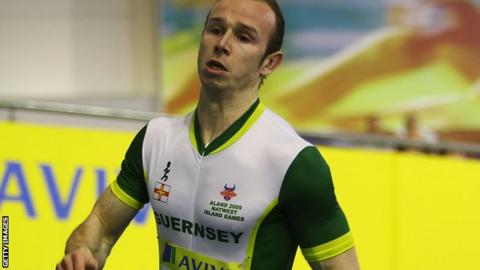 Guernsey's Tom Druce fears he will not make the Olympic 4x400m relay squad despite
The island 400m record holder has been out for three-and-a-half months with the injury which has seen him miss the indoor season and much of his training.
Druce ran at the London Olympic stadium last week as he tries to make up for the training he has lost.
"My mindset has changed, it's now more hope than expectation," Druce said of his Olympic relay chances.
"I haven't given up hope and I'm working as hard as I possibly can," he told BBC Guernsey.
Druce will take part in several 100m and 200m races over the next month before his next 400m race in June as he tries to get a good enough time before the 2 July selection deadline for the GB Olympic team.
And while he is performing well in training, Druce was disappointed with how he ran in the test event at the 2012 London stadium last week.
"I was nowhere near where I needed to be and I hadn't really recovered from the training I'd done in the previous week. If I had all the background training in there, I would have been ready to race.
"But it's given me a wake-up call. Although I'm running good times on the training track, I need to be a little bit more meticulous going into the races than previously, when I had a lot of work in the bank.
"I wasn't really ready to race and in hindsight I shouldn't have accepted the invite.
"But I'm not as convinced as I was that I'm going to make it for the main event so it was an opportunity that was too good to turn down."