London 2012: Dwain Chambers has much to do - Steve Cram

By Steve Cram
BBC athletics commentator
Last updated on .From the section Athletics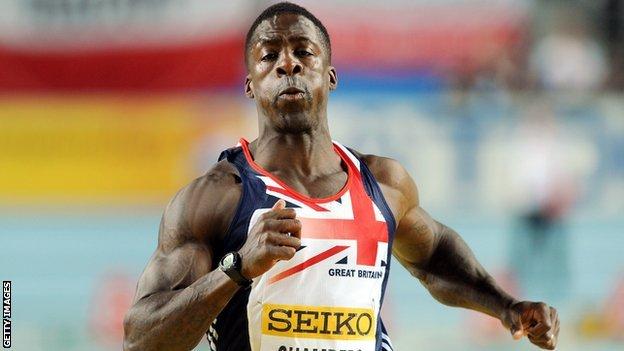 It is a big weekend ahead and there are a lot of meets on. Events are coming thick and fast now ahead of the Olympics and this is a strategic part of the season when people are trying to work out what others are doing.
It's a bit like in Formula 1 when you wait for drivers to come out of the pits in qualifying. People are waiting to see what their rivals are going to do. We're getting to the point where, within the next two weeks, everyone will have competed.
There are a lot of big meets coming up, including Ostrava, and I'm going to be in Hengelo in Netherlands and Rome next week with Usain Bolt running against Asafa Powell.
I do not expect a lot [from Dwain Chambers] when he races against Olympic champion and world record holder Bolt over 100m at a Golden Spike meeting in the Czech Republic on Friday.
Chambers, who was banned from competing for two years after being found guilty in 2004 of taking the anabolic steroid THG and in April was formally cleared to take part in the London Olympics, has only run two races so far this year.
One was 10.5 seconds, which obviously was not very good. However, he looked a bit better last Sunday in Manchester though he was a long way behind the winner, admittedly over 150m. That is an odd race distance in hindsight and it's not easy to read a lot into it.
I am not sure Bolt will be worried about running against Chambers, but for Chambers the more important thing is that he is ranked seventh or eighth in the British rankings, so he needs to put in a couple of performances to make himself feel a bit better.
For the 100m, the time that has been set for the A standard means we have already got a few guys who have done it. It won't be a problem for five, six or seven of them. The races over the next few weeks will mean some people will have to post good times and push their way forward to try to win Olympic qualification.
Bolt chose his race programme quite early. Everyone knows where he will be racing. That is what happens if you are Bolt - you negotiate with meeting organisers and then announce where you are. He is racing Powell in Rome, but I am not convinced Powell will be his main worry at the Olympics.
They could be his training partner, Yohann Blake, Tyson Gay and Justin Gatlin. Bolt is probably trying to ease himself into the season. He says he is very fit and raring to go. One thing you always say about Bolt is that he usually gets it right at championships.
He is always in the best shape when it comes to the crunch. He has got a lot of experience and confidence in his ability to do that. He will run fast, but 9.8 is probably something he can run week in and week out, which most of the others cannot do. The question is: can his main competitors change up to a 9.6? Maybe not, but perhaps Blake could.
Jessica Ennis is in great shape and has competed well so far this summer. Despite the hiccup in Manchester, she beat two class athletes, and, had all the hurdles been there, she would still have run a very fast time.
I have been sent the wrong way in cross country races many times. I have seen hurdles put up at the wrong height too, such as Kelly Sotherton a few years ago at Crystal Palace. It happens, but I've never known a full set of hurdles to be missed out. They must have been somewhere, in storage or something!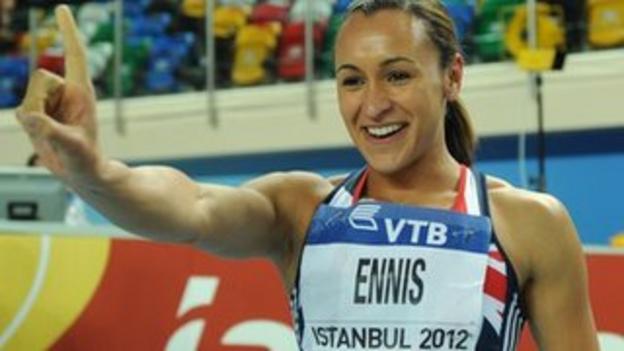 It does not raise questions about British officiating. That is nonsense. It was an artificial scenario in Manchester. You do not have the same processes in place that you do at a track meet. It was very, very different. It was a televisual event trying to showcase the sport. It was not the Olympic Games.
The Olympic gold medal is not going to be won or lost for Ennis at the IAAF World Combined Events Challenge in Gotzis, Austria, this weekend. If she wins that will be great and if she comes second it is also not a disaster. Jess will want to compete well and I know, because I asked her the other weekend, she is a little nervous but in a good way. She knows this is the last heptathlon before the big one.
If you come second because you had a disastrous javelin, that tells you something. If you come second because you were really good across all seven events, as good as you could be, but you got beat, that is a very different scenario.
When it comes to the Olympics it could come down to that last 800m with a few points separating them all going into the last event. You cannot recreate that in Gotzis, six weeks before. You will never be able to recreate that kind of feeling.
I am confident Jess is going to have a good competition. She might win it but even if she did, it does not mean she is going to take the gold medal at the Games. However, it will be a massive lift for her and a big confidence boost before the Olympics.