London 2012: Maintaining top form is tough - Steve Cram

By Steve Cram
BBC athletics commentator
Last updated on .From the section Athletics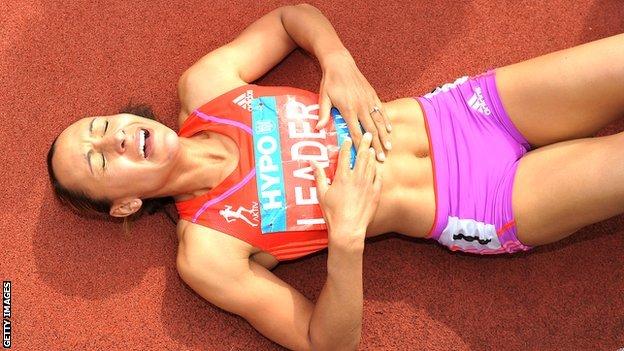 It was a big weekend. Jessica Ennis got all the headlines, which is fantastic. Phillips Idowu looks in great shape, though he says he's still working on some technical things.
Mo Farah has a big weekend coming up in Eugene, Oregon. His race on Sunday in London was just a bit of a trot. He basically jogged then ran hard for the final kilometre. That performance in itself didn't tell us anything. The true measure will be the big race this coming weekend. He's sitting in a good place at the moment.
He's running the 5,000m in Eugene and last year this was the meet where he announced to the world that he was a contender. It was in the 10,000m last year that he beat a brilliant field and ran a British record.
This year it's almost as important, though it's different for him. Now everyone knows who Mo Farah is. This year the expectation is higher. It's a very strong field.
Eugene considers itself to be home of distance running, so I'm really looking forward to Saturday and Mo's race.
Jessica Ennis probably wants the Olympics to start tomorrow. She produced it in Gotzis, a big competition, with personal bests. That's what you want.
But whatever the result in Gotzis, it isn't the Olympic Games. You don't get an Olympic gold for what you do in Gotzis. She knows that more than anybody.
She won't rest on her laurels. She'll be trying to improve on the areas she can work on, such as the high jump. She knows that no matter how good she was over the others, they will be back and they will be strong at the Olympics. But what a great place and position to be in. She must be brimming with confidence, and why not?
Ensuring you peak at the right time in athletics is an art form. You rely on your coach and your training programme, that it's been planned out and that you execute it in the way that you intended.
In Olympic year there are two aspects to that, depending on what sort of athlete you are. If you're a medal contender like Jess Ennis then you peak on the first two days of the athletics programme. That's when she knows she has to be at her best.
But on the way you've got to compete and so Gotzis for her was a big competition, psychologically and in terms of her preparation.
A lot of athletes have this 'double peak', first for the trial and then for the main event. So you have to turn up to the trial in good shape. The difficulty is peaking for the trial, then having to peak again five weeks later for your Olympics or Worlds.
The trick is to take a little bit of a risk on taking the trial as part of your build-up programme. That means you might not be absolutely 100% for your trial, but just the 95% that will be good enough to get into the team - then you'll be 100% when you've made it.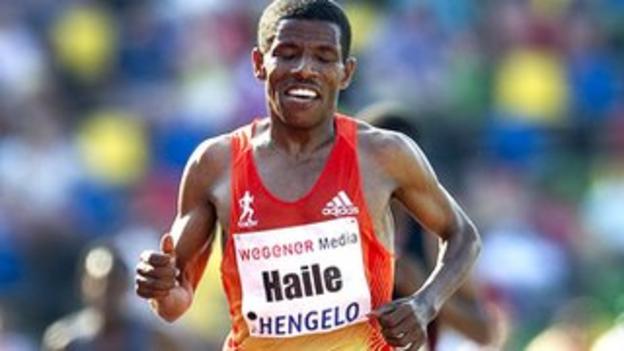 Some people will have to peak just to get in the team, particularly for younger athletes who've got an outside chance. But others will take the risk on being 'pretty OK' but not 100%.
In my first Olympics as a 19-year-old I was probably not as fit as I had been three or four weeks before. In 1984 I'd been pre-selected, which was a good job because I'd been injured. I was in a real race against time to get fit for the Olympics. Had I had to run a trial I would not have been selected.
Some people can hold onto their top form for four or five weeks, some people have it come and go very quickly.
What you hope for at the trials and the Games is that psychologically you hit a peak and that extra sense of occasion takes you up onto another level which you physically haven't had to produce up to that point. That's what the great athletes can do.
Look at Usain Bolt. Yes, Bolt wasn't good in Ostrava but does he care? Is he really bothered? I don't know that he is, but I do know that when he gets to London he will be a different athlete.
The big story of last weekend for me was Haile Gebrselassie [failing to qualify for London 2012 at Hengelo]. Everybody was talking about him.
It was a bit sad, though in some respects I was really pleased I was there to be able to say I saw him run his last race on the track, which I'm pretty sure it will be.
I chatted to him afterwards and he was not talking about retirement. He wants to run road races. Running on a track is very different to racing 10km on a road. He doesn't have the pace any more at the end of a race. The writing was on the wall from a few laps out.
Afterwards, people all realised what they'd seen. He got a great reception from the crowd.