Team GB hopeful Eilidh Child sets Olympic 'A' qualifying time
Last updated on .From the section Olympics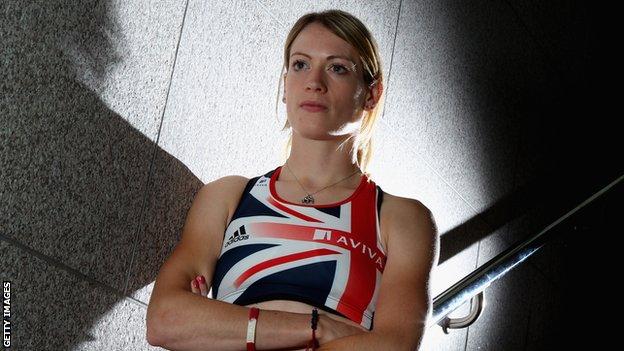 Hurdler Eilidh Child set a Scottish 400m record of 54.96 seconds to meet the Olympic 'A' qualifying time.
The Perthshire athlete now requires a first or second place in the selection trials to secure a Team GB spot.
Child set the standard while running in the European International permit meeting in Geneva.
"I haven't stopped smiling since the end of my race," she said. "I'm just trying to take it all in. It was a personal best so I'm over the moon."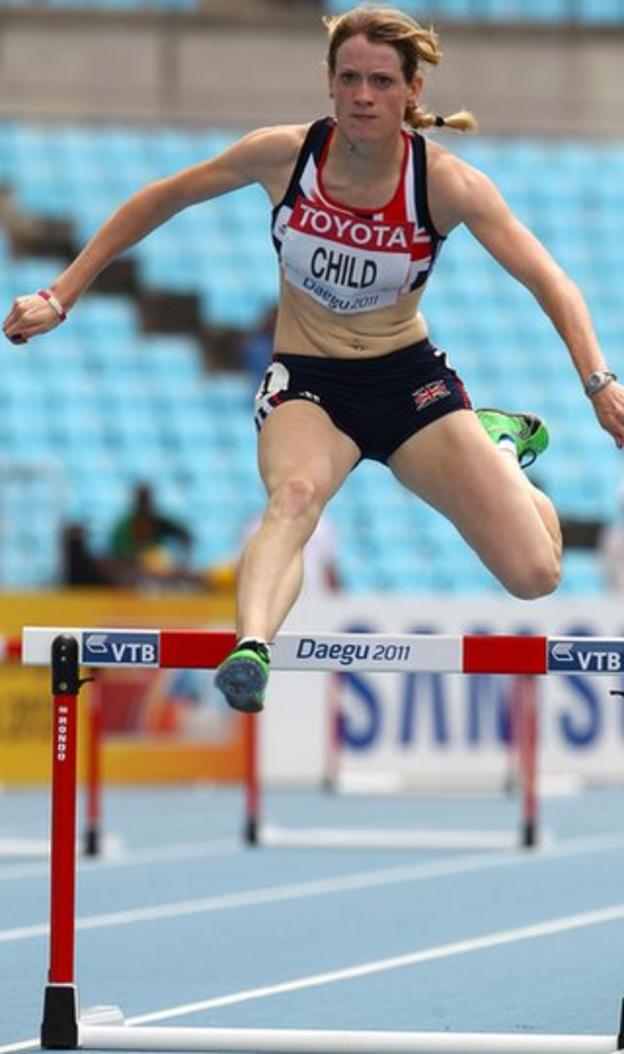 Child went into the event against strong opponents, some of whom will be competeing in this summer's London Games.
"The field was very close but it was perfect conditions and I knew all I had to do was go out and win the race and the time would take care of itself," she told BBC Scotland.
The physical education teacher has recently moved to Bath to concentrate on her preparations for qualification to Team GB.
"I'm really in the shape of my life and it was a case of proving it to myself that I've done the right thing by moving to Bath with my training," said Child.
"Everything seems to have worked out for the best.
"That's the first box ticked, Olympic qualification is an 'A' standard time and the second is a first or second place at the trials. There are two of us who have met the 'A' standard in my event, so top two would defintley secure my spot.
"I can relax slightly now that I have the time, all I need to do is get in some hard training ahead of the trials and concentrate on them. I'm pretty confident that I can do that."
Child tasted success two years ago, winning silver at the Delhi Commonwealth Games, but now has her attention firmly focussed on London 2012.
"It's a home Games and I'll never have that chance again, so for me it would be that bit more special," she added.
"I ran in the Olympic Stadium in a test event when there was a crowd there and with them shouting you around the track it makes such a big difference.
"I'd hate to be sitting at home watching the Olympics on television, I really want to be there and be involved in it."