London 2012: Choose best people for the job - Steve Cram

By Steve Cram
BBC athletics commentator
Last updated on .From the section Olympics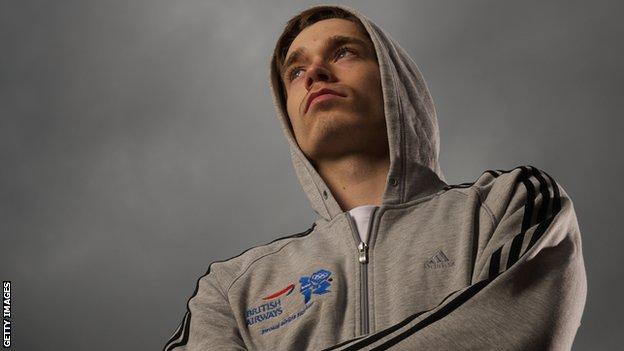 Our Olympic competitors are already surrounded by controversy and we are still six weeks away from the opening ceremony.
That is because the selection process has thrown up a few contentious decisions that has got everybody talking.
The biggest wrangle has surrounded the decision by GB Taekwondo to select Lutalo Muhammad ahead of world number one Aaron Cook.
But there are also arguments about David Millar, named in the Team GB road cycling squad although he has served a two-year ban after admitting taking performance-enhancing drugs, and Tonia Couch, whose coach has lodged an appeal against the diver's omission from the individual 10m platform event.
Where there is room for opinion or selectors to make a tactical decision then there is potential for a contentious choice - particularly when popular people are left out.
But as long as the selectors can justify their decision, then they must pick who they think has the best chance of picking up a gold medal.
From the outside, selecting Lutalo Muhammad, ranked 59th in the world, ahead of Cook looked a bizarre decision.
GB Taekwondo has tried to articulate to the British Olympic Association and others why and how they have come to that decision.
They argued that the Olympic competition is different with an alternative interpretation of the rules and they think they are choosing the better athlete.
The problem is for sports, such as taekwondo, which seem to have a different procedure for what happens at the Games to the rest of the year.
In athletics, if you run the 100m at the European Championships it's exactly the same as in an Olympic final - the quickest guy takes the gold.
Every sport has its criteria where selections are made - some are subjective, some have elements of subjectivity and some are totally performance-related - but all those selection policies are well known to the athletes for a long time.
It's easy to sit on the outside and say 'that's odd' but as long as selectors can put some evidence behind their decision then people have to accept it. I know it is difficult if you are the one who is missing out.
If a team is picked by a bunch of people sitting around a table, they should be making their decision based on competition and, certainly in cycling, what is happening in training.
In road cycling they have to put a team together that is going to deliver a gold medal for Mark Cavendish and if Millar is the right man for the team then so be it.
Since public lottery funding came in, Olympic sports bodies are very accountable for their decisions.
Daft as it might sound, but going back 20 or 30 years ago, people sitting around the selection table were not always up to speed with their sport.
The difference between now and my day is that the performance programmes are run by professional directors working full-time in that environment.
Unfortunately, the problem if someone gets in under appeal, controversial circumstances or ahead of a more-fancied performer, then they are under more intense pressure.
Certainly, poor Muhammad is under immense scrutiny because of the publicity, which has been heightened by having the Olympics in London.
It's just like football. There are thousands of column inches written about who should or shouldn't be in the England team and there are disappointed players, who want to play and end up sitting on the bench or even missing out on the Euros.
Where there is subjectivity there is always going to be an argument - but that's sport.