Jason Smyth misses out on place in European 100 metres final
Last updated on .From the section Athletics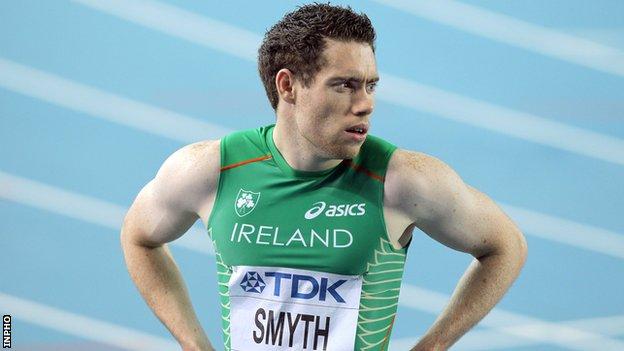 Jason Smyth failed to make the European Championships 100 metres final on Wednesday and has still to run the time he needs to get to the Olympics.
The Paralympics double gold medallist finished seventh in his semi-final in a time of 10.52 seconds and Ireland's Olympic 'A' standard is 10.18.
Earlier, the Eglinton man had clocked 10.47 when coming fourth in his heat.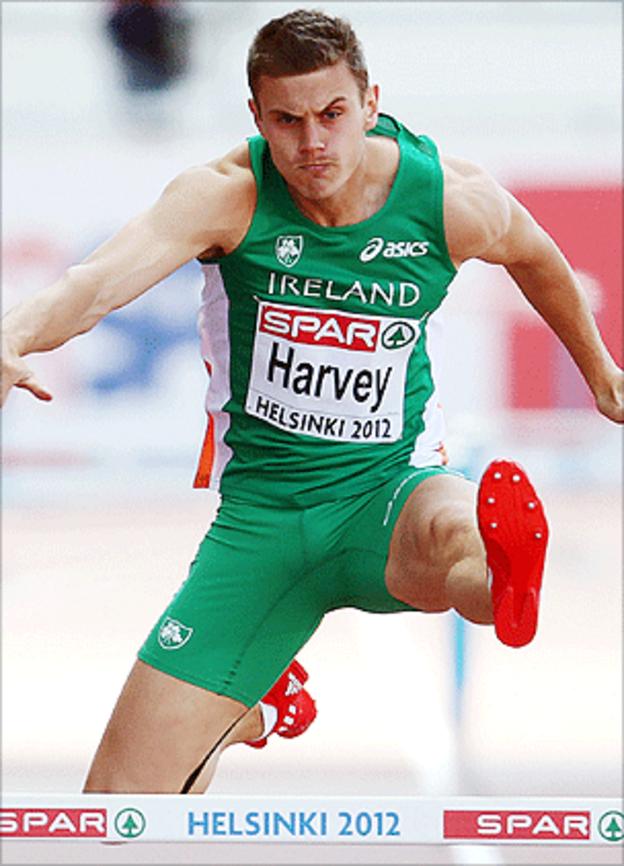 Reigning champion Christophe Lemaitre of France won Smyth's semi-final in a time 10.14 seconds.
Smyth has made a series of attempts to get the 'A' standard he requires to secure his place in the Ireland team for the London Olympics.
The 24-year-old was just 0.06 seconds shy of the mark when he clocked 10.24 seconds in Florida in May.
In ran 10.17 in early June but the time did not count because of the wind reading.
The Irish National Championships on 7-8 July will give Smyth another opportunity to get the required time.
In 2010 Smyth, whose vision is affected by a condition known as Stargardt's Disease, became the first Paralympic athlete to compete at a European Championships.
In the women's 100 metres, Amy Foster finished seventh in her heat, clocking 11.58 seconds.
Jason Harvey was disappointed not to make it through in the 400 metres hurdles when he ran his heat in 51.83.
The 21-year-old Lagan Valley athlete, who ran 50.65 at the 2011 Irish Championships, needed to finish in the top four in a race reduced to six competitors when England's David Gollnow was disqualified.
He came fifth but his Ireland team-mate Thomas Barr reached the semi-finals, coming second in his heat in a time of 50.59.