Lynsey Sharp looks to emulate father Cameron's Olympic feats
Last updated on .From the section Athletics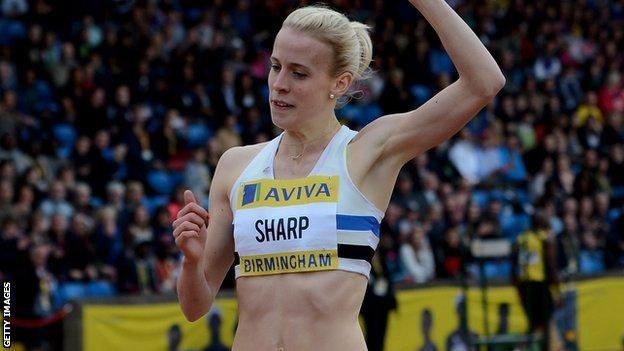 Lynsey Sharp will be inspired by the achievements of her father, both on and off the track, when she tries to follow in his Olympic footsteps in Helsinki.
Cameron Sharp reached the semi-finals of the Moscow Olympics in 1980 in both the 100m and 200m and finished fourth in the 4x100m relay.
But the Scot had to learn to walk again after a car accident in 1991.
Now Lynsey has a final chance on Thursday to reach the qualifying time at 800m for London 2012.
"I had an injury in 2009 and didn't race for a whole year," said the 21-year-old. "But I thought, 'Come on, if he can come back from that sort of accident and be so mentally strong to get through it then I can do this'."
A knee injury earlier this year also cost Sharp six weeks of training, but the memory of running her personal best of two mins 00.65secs when winning bronze at the European Under-23 championships last year gives her confidence ahead of the European Championships semi-finals.
"I ran my PB in a championship race when I was not thinking about times, I was just thinking about the medal I wanted," said Sharp, who graduated with a law degree just a few days before the trials, the choice of subject prompted by her father's successful medical negligence case following his accident.
"That's what I'll do this week. I just want to make the final, which will be hard enough in itself, and get as high a position as I can.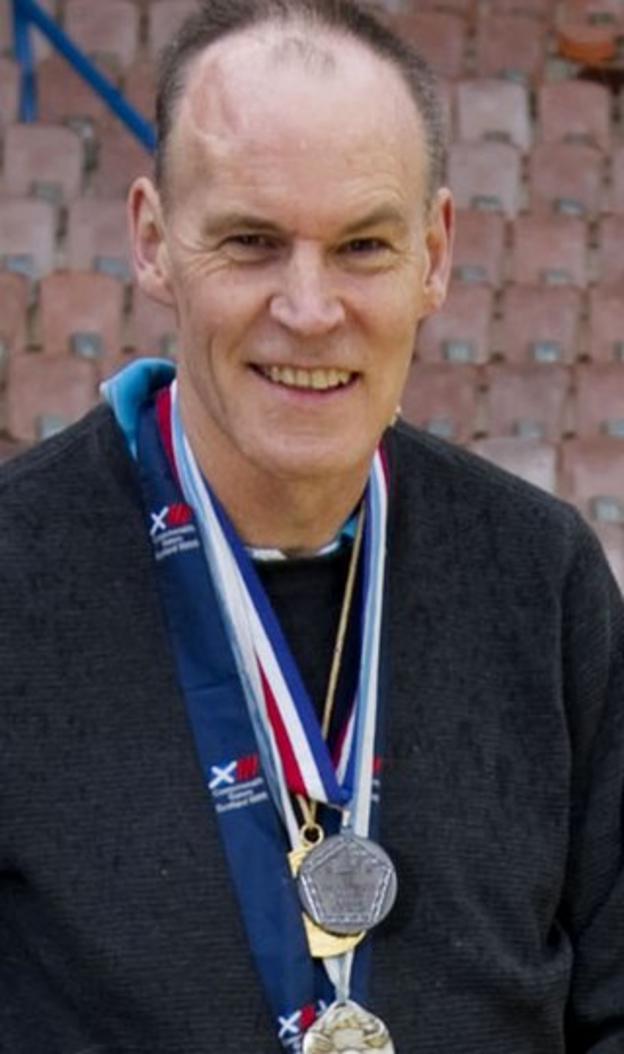 "I don't want to chase the time because if I do well in the final then it will come."
Sharp was a surprise winner at the Olympic trials and now needs to run the 'A' standard of one minute 59.90 seconds to guarantee her place in the British team.
However, the Scot is not the only athlete chasing an Olympic 800m place in Helsinki, with Jemma Simpson also needing the qualifying time after finishing second in the trials, while former world bronze medallist Jenny Meadows needs to prove her fitness to be considered for selection after not racing all year due to injury.
"I'm trying not to think this is my last chance," said Sharp. "If someone told me a year ago that I would be this close to the Olympics having won the trials then I would have laughed.
"I am still young. If it was my last chance for an Olympics or at the end of my career, I'd be chasing the time more. I'm happy to keep progressing naturally."
Sharp will be competing in the same Helsinki stadium where her father reached the semi-finals of the World Championship in 1983 - a year after claiming a European silver medal in Athens.
"I raced in Moscow this year and my dad raced in the same stadium at the Olympics," recalled Sharp. "He was so excited by that.
"He said the Olympics is like no other competition and especially at home. It's already crazy."