Andrew Osagie inspired by Steve Ovett encouragement
Last updated on .From the section Athletics
Athlete Andrew Osagie has revealed how a meeting with Olympic gold medallist Steve Ovett helped fuel his ambition to achieve glory in London.
The 24-year-old from Harlow met Ovett, the 800m champion in 1980, in New York.
"He was very enthusiastic about me. He said 'you're running well and you've got something'," he told BBC Look East.
"Hearing those words from someone who's been to an Olympics and won a gold medal in my event, it don't think it gets much better than that."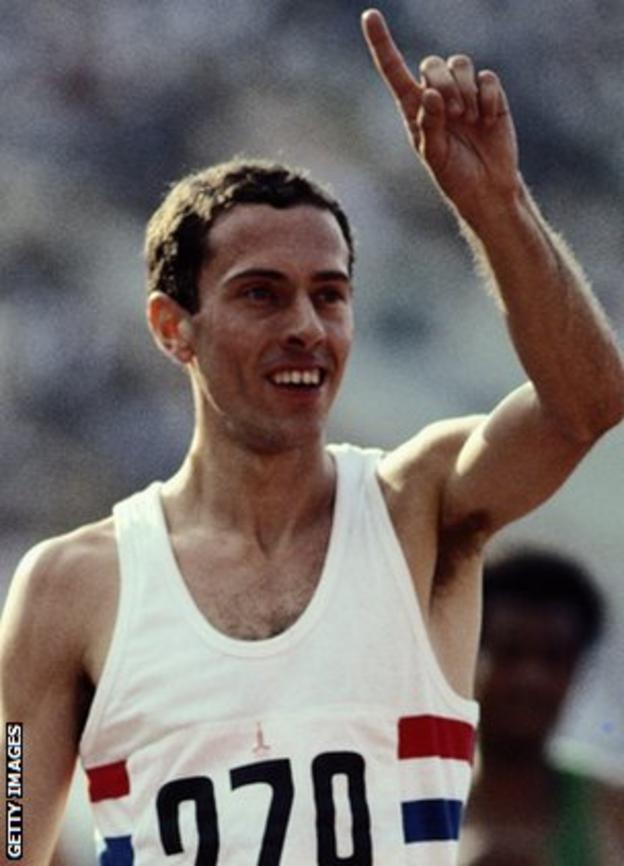 He continued: "My confidence is at an all-time high and meeting people like Steve Ovett only helps, only forces me on to do good things and be confident."
Osagie, who took up athletics seriously while at university, won an 800m bronze medal at the World Indoor Championships in Istanbul in March.
He will compete in the event at London 2012 alongside team-mate Michael Rimmer and is determined to leave nothing to chance in his build-up towards the Olympic heats.
"It doesn't matter how much I've got the home support, on 6th of August I need to perform, 7th of August I need to perform, and hopefully 9th of August I need to perform.
"At the moment, I'm just doing all the training I can, keeping my nutrition up to date, so I can be in the best shape when it comes to those races," he said.
"It doesn't get any bigger. You can go to big stadiums and have big crowds, but this is going to be a home crowd - literally 25 minutes from my house where I've lived most of my life.
"The pressure is going to be enormous but I can't wait for that pressure. I'm going to use it and embrace it."