Kim Wall: 'Exhausted' 400m runner quits athletics
Last updated on .From the section Athletics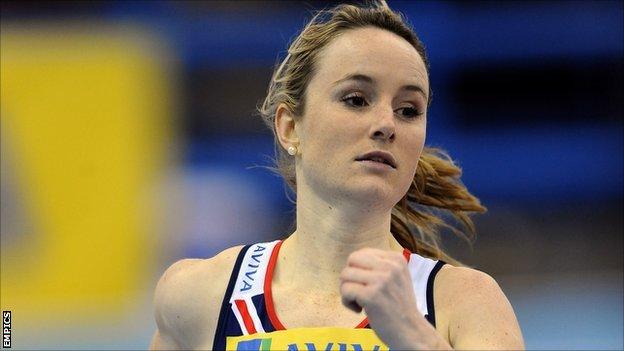 British 400m runner Kim Wall has retired from athletics after not being selected for London 2012.
Over a 14-year career the 29-year-old has competed at the Commonwealth Games and has also represented Great Britain at international level.
But she told BBC Essex it was the right time to stop: "My body is completely exhausted now. I just want to have a rest."
"I'm happy to be retired and looking forward to what's round the corner."
Wall, from Chelmsford, admitted she was devastated not to have realised her Olympic dream.
"My aim was to get to the Olympics, ever since I was a little girl," she added.
"I just missed out in 2008 and that broke my heart really, I thought I should have been selected for that.
"I couldn't have done anything else to help me get to the Olympics. I've focused all my energy to it, it's been on my mind all the time.
"I knew I was going to call it a day after 2012, I've got new goals and challenges I want to do."