Body Beautiful? BBC Radio 5 live special on women's sport

By Eleanor Oldroyd
BBC Radio 5 live presenter
Last updated on .From the section Athletics64
We haven't often been able to say this, but I believe our top sportswomen have never had a higher profile.
But not all the attention is welcome. It seems that our female superstars are being judged in different ways from the men.
Put the name of Britain's heptathlon golden girl into a search engine, and the first suggestion that comes up is not, "Jessica Ennis Olympic champion". Instead, you're offered: "Jessica Ennis bum", "Jessica Ennis bikini" and "Jessica Ennis hot".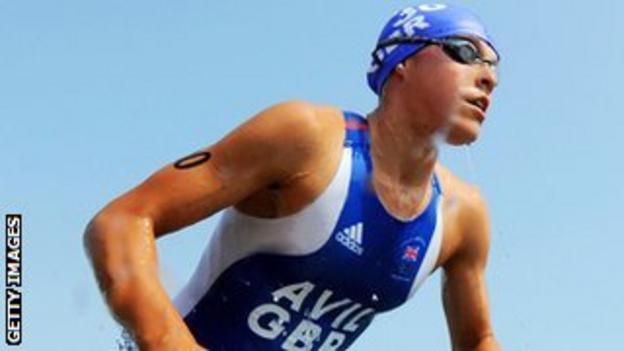 When a high-ranking UK Athletics official suggested before the Olympics that Ennis could do with losing a few pounds in weight, there was disbelief. And comedian Frankie Boyle's alleged "jokes" about Rebecca Adlington's appearance were met with an outcry, from press and public.
But the jibes, cruel or just thoughtless, can have a devastating effect, particularly on young athletes with fragile self-confidence.
As part of a special BBC Radio 5 live programme, I went to see Hollie Avil, former world junior triathlon champion, who announced in May that she was quitting elite sport at the age of only 22.
For six years she'd fought a battle with an eating disorder, sparked by a throwaway comment by a coach - not her own - after a competition. During a discussion about how she could improve her times, he suggested that she might like to watch her weight.
"For a 16-year-old to hear that - well it was a massive shock to me", Hollie told me.
"I was a swimmer, I had my broad shoulders, always had strong legs - but I thought to be faster and stronger you had to train harder, simple as that. I never thought you had to be slimmer. So it just planted a seed in my head that got me thinking in very wrong ways about how I should get thinner and how I should get lighter."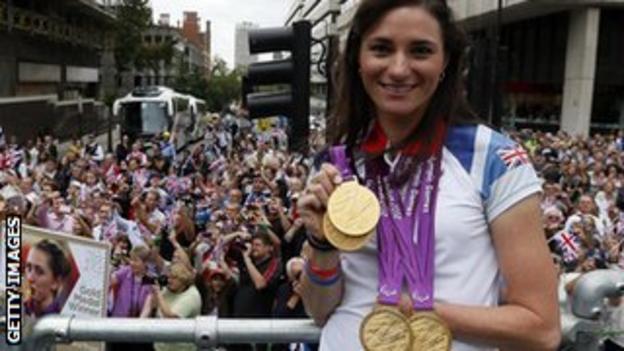 Avil embarked on a regime which was far from healthy for any teenager, let alone one in training as an elite athlete. She drastically reduced her calorie intake, cut out carbohydrates and concealed what she was doing from her friends, training partners and her family.
Eventually, with the help of nutritionists and sports psychologists, Hollie got her diet - and her career - back on track. But early this year, she suffered stress fractures in each shin.
"I knew it was from how I treated my body in the previous years, not eating enough, having low bone density - I've had tests throughout my career and I knew it was from practising silly behaviours. It made me so sad to think that a sport I used to love had given me eating disorders."
Avil's case is extreme, but far from unique. Since meeting her, I've mentioned her story to a number of other sportswomen I know, and pretty much all of them have said, "Oh yes, I've been there". Badminton Olympic silver medallist Gail Emms contacted Hollie after her retirement to offer her support, and Gail will join us live on the programme.
And when even super-fit athletes are consumed by doubts about their body image, what message does it send out to the next generation?
According to the Women's Sport and Fitness Foundation, one of the major reasons why so many girls and young women drop out of sport is that they don't like the way it makes them look.
In their report, Changing the Game for Girls, nearly half the secondary school girls they questioned said they thought that getting sweaty was not feminine.
And intense training can change body shape for the better - but also lead to a more muscular physique which might look great in sportswear, but might make skinny jeans or a strappy evening top harder to carry off.
But for girls looking for role models, how about weightlifter Zoe Smith? After setting a new British record at the London Olympics, she said it put two fingers up to the Twitter trolls who had accused her of looking like a "bloke".
On those fingers, by the way, were gold painted fingernails. Who says you can't be fit and feminine?
We'll hear from Zoe on Body Beautiful?- a 5 live Sport special on Thursday 15 November at 19:30 GMT. You will also be hearing from Jessica Ennis, Rebecca Adlington, Jeanette Kwakye and Christine Ohuruogu amongst other.
We'd also like to hear about your experiences. Post your comments here and we'll be taking your calls on the night, too.