Jessica Ennis coach Toni Minichiello wants recognition
Last updated on .From the section Athletics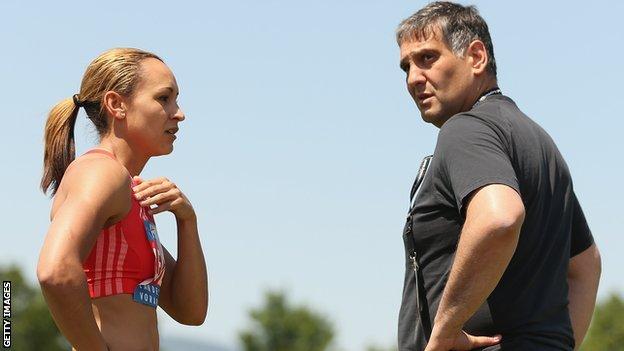 Toni Minichiello, the coach of Jessica Ennis, says his success has not been recognised by UK Athletics (UKA).
as she begins her World Championship year.
UKA said they had offered him a new role but Minichiello told BBC Sport: "I think it's better to walk away."
He added: "British Athletics have a strategy. The unfortunate thing is people like myself haven't been involved in what the strategy is.
"That's what the board has decided to do. That's where Niels de Vos (chief executive) is taking the sport."
Minichiello falls outside new criteria for UKA funding, which requires all coaches to be based at its High Performance Centre in Loughborough unless they are training more than one Olympic or World Championship medallist in their group.
Unwilling to move Ennis from her hometown of Sheffield, UKA opened negotiations with Minichiello about a consultancy role but those talks broke down.
UKA head coach Peter Eriksson has said that Minichiello was offered a better salary than in his previous role but rejected the offer, and although Minichiello disputes that, he stressed money was not the main issue.
"To me it's not about money," he said. "Ultimately it's about respect, it's about recognition of what I've done.
"Working with people (bobsleigher Nicola Minichiello) in winter sports winning world championship medals, working with people (Ennis) in summer sports from the age of 11 or 12 through to Olympic champion, I think that's pretty unique.
"From my perspective there has never been any recognition of that, never been a great deal of support for what we're trying to do."
Minichiello told BBC Sport he may have to seek other employment to support his new circumstances - but that his partnership with Ennis would continue for now.
"I'll continue to support Jess, even if I'm unpaid," he said. "What will change is that I'll have to go out and earn a living in different places.
"It's Jessica's decision if she wants to walk away and get coaching elsewhere but (the partnership) is continuing. We're looking at the season ahead."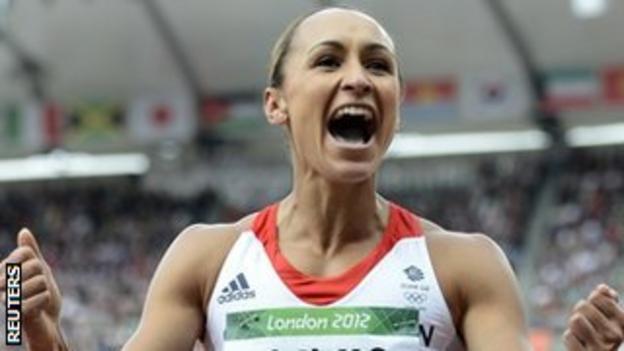 Minichiello also warned that he may have to seek other employment to support his new circumstances.
"I'll go and do some consultancy work and ply my trade where I can and find ways of moving forward," he added.
"The only downside of that is that it takes away from the six days a week you have to do in terms of coaching.
"I think there is an assumption that the amount of time you spend with Jess is very small, but it's kind of huge when you are trying to deal with seven events."
UKA chief executive Niels de Vos is untroubled by the new coaching arrangement between Ennis and Minichiello.
"We were quite keen that he (Minichiello) should be a fully-paid coached by the governing body and he has chosen that he wants to do it a different way and that's fine," De Vos said.
"It's not actually that abnormal, Alberto Salazar (coach to Mo Farah) is like that; there are different ways of getting to the same destination.
"Plenty of people have done that before, Peter Coe (Sebastian Coe's coach and father) would be another example, Gary Lough (Paula Radcliffe's husband and coach) does it, and it can be extremely successful. I am sure it will continue to be successful for Toni and Jessica."
In a statement, UKA said it would "continue to support Jess and Tony 100% with all their training, medical and support services.
"[Toni's] track record working with Jessica is superb and if he feels his decision is the best way to maintain their success then we respect that."
Ennis is skipping the indoor season to focus on the World Championships later this summer.