IOC to hold meeting to discuss the role of anti-doping agency
Last updated on .From the section Athletics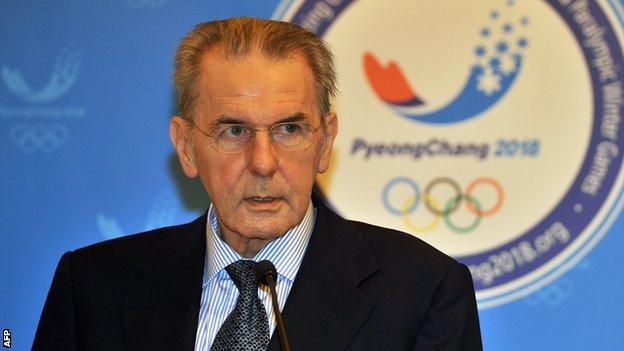 Leading Olympic sports have called a meeting in Switzerland to discuss their deteriorating relationship with the World Anti-Doping Agency (Wada).
Sports federations, Olympic committees and athletes will be in attendance at the conference in April or May.
The decision was made earlier this week, but was not publicly announced.
The International Olympic Committee (IOC) acted after a formal request was made by the body which represents the 26 sports in the Summer Games.
"Relations with [international anti-doping agency] Wada have deteriorated significantly and the lack of help and support from Wada against a background of constant media criticism of its sports 'partners' and the consequent breakdown of trust need to be addressed as a priority," the head of the Association of Summer Olympic International Federations [ASOIF], Ricci Bitti, said in a letter to IOC president Jacques Rogge.
The move comes amid increased tension between the IOC and Wada, an organisation it created in 1999 to lead the international fight against the use of performance-enhancing drugs. The IOC and Olympic movement provide 50% of the agency's annual budget.
This problem has increased recently following Wada's criticism of the International Cycling Union's [UCI] role in the Lance Armstrong blood doping saga, as well as the singling out of football and tennis for a perceived lack of testing.
"Things have deteriorated into a war of words," ASOIF director Andrew Ryan told the Associated Press. "Things have reached a low point.
"There is a real fear that if it goes any further, then the level of co-operation will go even lower. Let's take this opportunity and have a real look at it."