Colin Jackson backs UK Athletics coach's tough selection policy

By Colin Jackson
BBC Sport athletics expert
Last updated on .From the section Athletics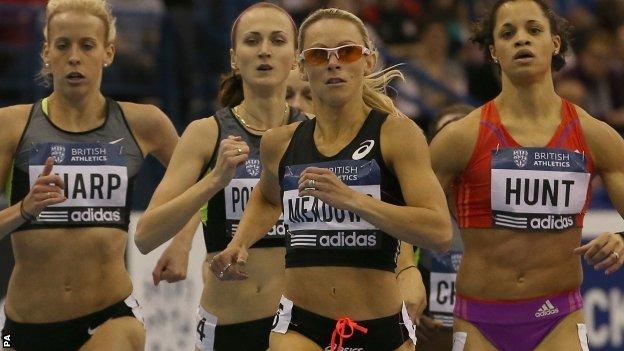 There is no doubt that the European Indoors is an important event for British athletes.
Whether preparing for the AAAs (essentially the British national championships) or the Olympics, sportsmen and women always prepare professionally. A victory is a victory.
In international competition, the earlier you can make inroads into your opponent's psyche the better.
For me, the indoor season was always good preparation for the summer. I never actually thought "I must prepare for the indoors" - everything was geared towards the outdoors.
Having said that, when we did go into competition we had to deliver - nobody ever thought of under-performing. We did the minimum best, then raised our game if we could.
There are those who might say that this year is a little bit after the Lord Mayor's Show, following an epic London 2012.
I'm not in total agreement on that front - some athletes produced disappointing performances both nationally and internationally after the Olympics and some wanted to show they were worthy Olympic champions.
But look at someone like Great Britain captain and 800m runner Jenny Meadows, who was left devastated when she wasn't included in the Olympic team.
She's on the comeback trail, will take this competition very seriously and will want to improve in every single round.
I recently read that UK Athletics head coach Peter Eriksson was criticised for not picking any male 1500m runners for this weekend's event in Gothenburg. He said no Briton met the selection criteria of having the potential to finish in the top six.
I agree with his ideology - we have enough competitions in which to nurture our young talent. There's no need to go to the Euros just to gain experience because there are the Junior World Championships and the Under-23 World Championships.
A British athlete should go to the European Indoors in the hope of winning medals. Forget that learning-curve business - those days are done and dusted. We now talk about going to major championships and being successful.
So it's a nice and compact team - our athletes are going for medals, not for a ride.
And what about 800m runner Andrew Osagie, who performed so brilliantly for Team GB in the Olympic final but has failed to qualify for Sweden?
Is he in the best shape to do himself justice indoors? Perhaps not. Does he have the will to do it? Perhaps not. Maybe he wants to do it, but he's just not sharp enough at this time.
Here are my three Britons to watch:
Holly Bleasdale, pole vault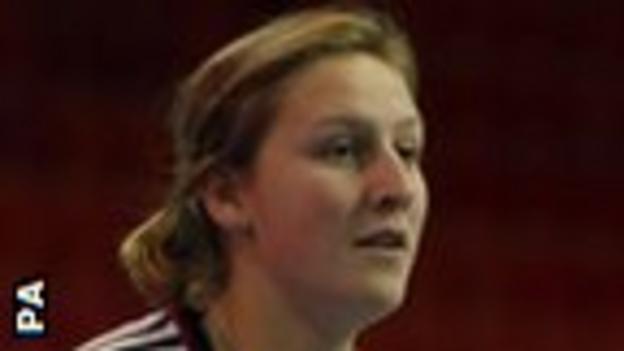 I remember how upset she was at the Olympics last year - she was scratching her head and wondering why she had underperformed.
There was a lot happening in Holly's life. She was moving house, which like divorce is most stressful thing you can do.
She knew she was capable of much bigger heights. Her form has dipped recently, but sometimes you need that to wake yourself up. She will be competing against some of the best in the world.
Prediction: Bronze
Robbie Grabarz, high jump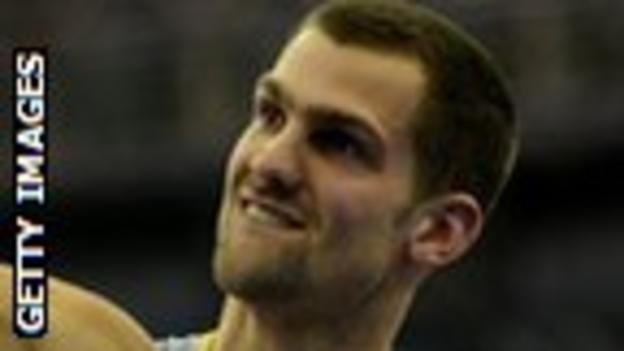 Robbie came into contention during the indoor season last year and then went on to win bronze at the Olympics.
He consistently jumps over 2.30m - that's what you want to see. However, the standard of the men's high jump is probably the best I've ever seen. The toughest competitors raise their game at the right time.
Bronze would be very good for our man and gold would be even even better. It's crucial he has no early failures.
Prediction: Bronze
Dwain Chambers, 60m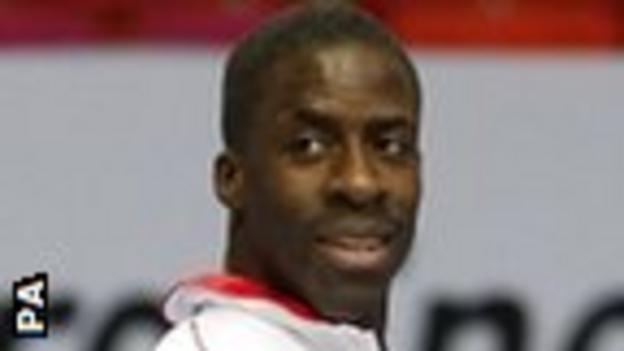 The French are currently the powerhouse of European sprinting and will be in contention for the main medals.
If Dwain and our boys make the final they'll be competitive, but I can't see them picking up any medals.
Prediction: No medals
Colin Jackson was speaking to BBC Sport's Saj Chowdhury
Great Britain and Northern Ireland team:
MEN:
60m: Harry Aikines-Aryeetey, Dwain Chambers, James Dasaolu; 400m: Michael Bingham, Nigel Levine, Richard Strachan; 800m: Mukhtar Mohammed, Michael Rimmer, Joe Thomas; 4x400m: Michael Bingham, Richard Buck, Luke Lennon-Ford, Nigel Levine, Richard Strachan; Michael Warner High Jump: Robbie Grabarz; Pole Vault: Steve Lewis; Long Jump: Chris Tomlinson.
WOMEN:
60m: Asha Philip; 400m: Eilidh Child, Shana Cox, Perri Shakes-Drayton; 800m: Jenny Meadows (Captain); 1500m: Laura Muir; 3000m: Lauren Howarth; 4x400m: Margaret Adeoye, Meghan Beesley, Eilidh Child, Shana Cox, Christine Ohuruogu, Perri Shakes-Drayton; Pole Vault: Holly Bleasdale; Long Jump: Shara Proctor; Triple Jump: Yamile Aldama