Goldie Sayers needs third elbow operation after setback
Last updated on .From the section Athletics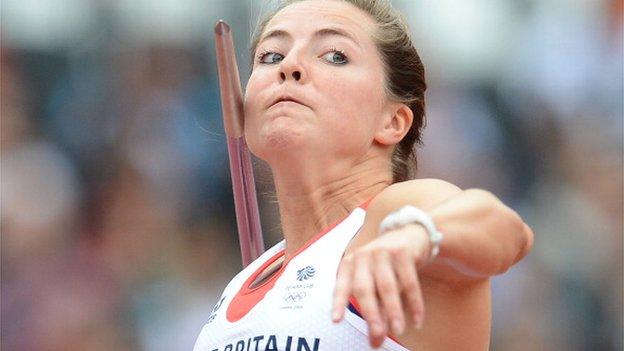 British javelin thrower Goldie Sayers has suffered a setback in her rehabilitation from an elbow injury.
Sayers recently had a second operation on her elbow but will need to go under the surgeon's knife for a third time.
"I'm gutted and incredibly frustrated. Good news - it makes me more determined than ever to make this comeback special," she said on Twitter.
The 30-year-old failed to qualify for the women's javelin final at last year's Olympics after three no throws.
She broke her own national record at the London Grand Prix last July, but suffered a torn elbow ligament on her fourth throw.
"Due to circumstances out of my control, I have just had a second elbow operation with a third to come when this has settled," added the Cambridge-based athlete.