Wada warns athletes over health risks of banned drug
Last updated on .From the section Athletics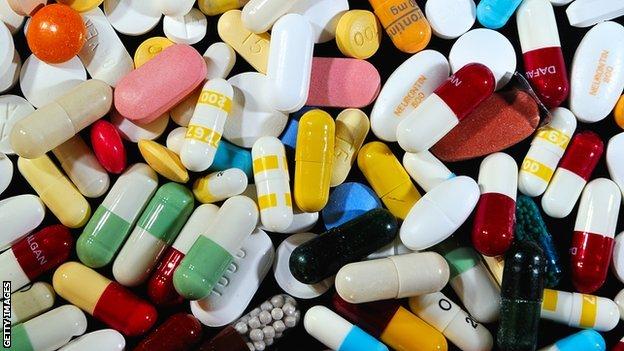 The World Anti-Doping Agency (Wada) has taken the unusual decision to warn athletes about the health risks of taking the banned substance GW501516.
WADA says the side effects are so serious that it wants to warns cheats about the dangers of the drug.
GW501516 was a developmental drug withdrawn from research by the pharmaceutical company after serious toxicities were discovered in studies.
It is being sold on the black market and has been used by some athletes.
A number of positive cases of use of the drug have been discovered but Wada did not specify which athletes had been found guilty.
But it urged federations to notify athletes "as soon as possible" as the drug did not have, and would not get, clinical approval.
Wada said: "The side effect of this chemical compound is so serious that Wada is taking the rare step of warning 'cheats' to ensure that there is complete awareness of the possible health risks to athletes who succumb to the temptation of using GW501516 for performance enhancement."