Kenya sets up anti-doping centre in Rift Valley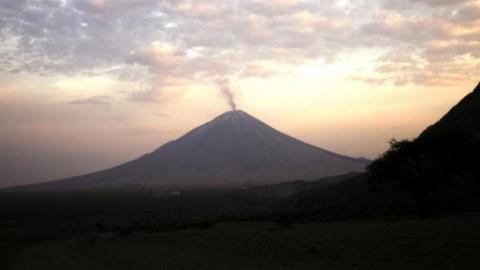 Kenya has set up an anti-doping centre in the north-western town of Eldoret, the home of the country's distance running training camp.
Athletics Kenya (AK) said the World Anti-Doping Agency (Wada) was "concerned" the country's government was not taking doping seriously.
Three-time 3,000m steeplechase world champion Moses Kiptanui had previously claimed doping was rife in Kenya.
"Kenya's credibility is being doubted," said AK president Isaiah Kiplagat.
Kiptanui, one of the most successful runners in Kenyan history, had alleged in February that many athletes use performance-enhancing drugs as a shortcut to wealth.
Last September, Kenya's athletics authorities revealed they were investigating allegations of widespread doping after media allegations that doctors had given banned substances to runners at a high-altitude training facility.
More than 40 leading Kenyan athletes were subjected to out-of-competition blood tests after a team of overseas drug-testers paid an unannounced visit to the Rift Valley base.
It followed reports in November that Wada had expressed frustration at a lack of communication from sporting authorities.
In June 2012, distance runner Mathew Kisorio failed a drugs test at Kenya's national championships and claimed doping was commonplace.
Kiplagat said doping was a matter the body took "very seriously", while outgoing AK secretary-general David Okeyo said action was being taken against athletes who were caught doping.