Jessica Ennis: Olympic champion to begin season in Edinburgh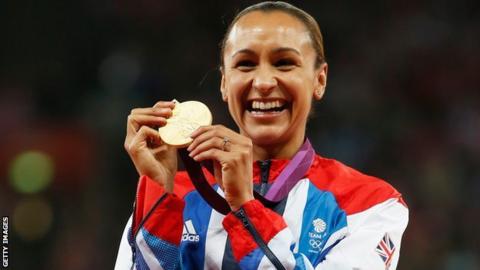 Olympic gold medallist Jessica Ennis will open her 2013 season at Edinburgh's Meadowbank Sports Centre on 8 June.
Ennis, 27, will make her first outdoor appearance since winning heptathlon gold at London 2012 in the UK Women's Athletic League Premier Division meet.
She will compete in hurdles, javelin and long jump for the Trafford club.
"I am looking forward to getting back into competition at Meadowbank," said Ennis.
"Last year I had some wonderful highs for obvious reasons but you cannot stand still for long in any sport - let alone one like athletics.
"I have been training hard with a view to this summer's events and the World Championships in Moscow in August is the major goal."