Hannah Shields in peak shape for Titanic 101k run

Last updated on .From the section Athletics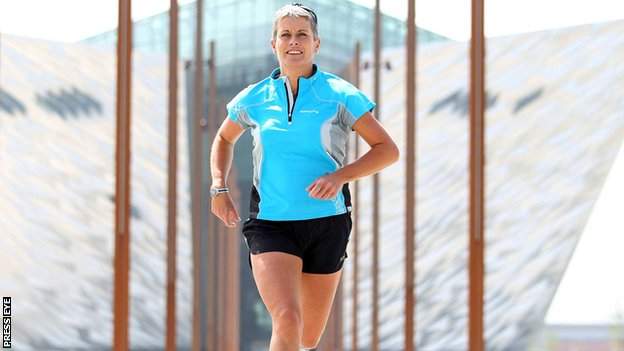 Hannah Shields has never been one to shirk a challenge - just check out her CV.
The first woman from Northern Ireland to climb Mount Everest, the first Irish woman to ski to the North Pole, a trainer in polar survival and ultra-marathon competitor.
You almost have to read it again to make sure.
So, when the 48-year-old fitness-mad dentist lines out for Northern Ireland's longest ever road race in September, it will be almost like a training run.
Shields has put her name down for the 101-kilometre Titanic Quarter Ultra Marathon, the unusual distance marking the fact that it is 101 years since the famous Belfast-built boat's ill-fated maiden voyage.
Runners will set off at six in the morning from the Titanic site in Belfast and run 31 miles to Millisle, a small County Down village popular with holidaying-at-home caravan owners.
That's just the half of it, of course, because they have to run back again.
As well as the 101km run, there are also 50 and 25km events and for many competitors these will pose the challenge of a lifetime.
Not for Shields, though, because she simply never tires of testing herself.
"You don't know what your limits are until you test yourself" is her blunt, matter-of-fact philosophy.
It was a chance meeting with Dawson Stelfox, a mountaineer from Belfast, which sparked the Londonderry woman's great Everest adventure.
"I got the opportunity to visit base camp in Tibet. When I saw Mount Everest it scared me but I said to myself 'I am going to climb that'.
"I had only been a bit of a hill walker, and I was scared of heights, but I knew it was what I was going to do."
The first attempt in 2003 saw Shields and her three climbing colleagues have to abandon their mission just 100 metres from the summit. Exhaustion and frostbite had taken their toll, and when the oxygen supplies ran out, that was that.
Four years later Shields tackled the great mountain again and made it to the top.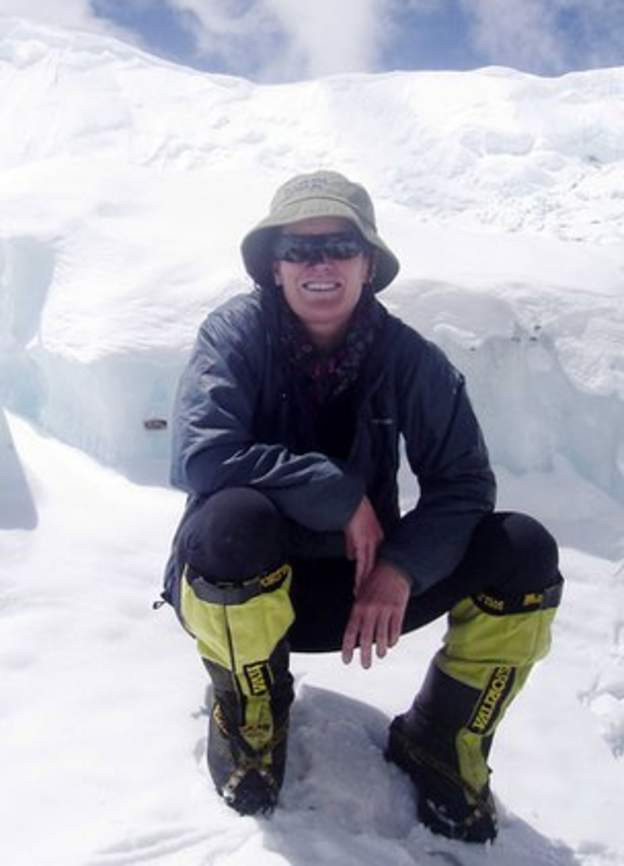 "I found Everest such a spiritual place," added Shields.
"As important as the climbing is, I just felt it a humbling experience and I am so grateful for having been given the opportunity to do that.
"Skiing to the North Pole was more difficult physically - hauling the same weight as the lads and battling polar bears."
Shields has other extreme ambitions, like taking on the South Pole and crossing the Antarctic.
She is also learning to swim so she can tackle an Ironman event in Austria next year.
Well-known risk takers from the world of television like Ben Fogle, James Cracknell and the Top Gear team certainly won't doubt her ability to make it.
She helped train Fogle and Cracknell in polar survival before their race to the South Pole and also instructed Top Gear trio Richard Hammond, James May and Jeremy Clarkson ahead of their car race to the magnetic North Pole.
For now, ultra-marathons are her way of maintaining incredible levels of endurance.
A typical weekend will see her on runs over mountains of 60km or so.
The TQ Ultra-Marathon, which takes place on Sunday, 8 September, should be well within her compass, then.
Hundreds of runners are expected to tackle the 101km challenge over a course which includes some challenging hills and gradients.
Other ultra-marathons on the Northern Ireland calendar include the Mourne Way Marathon (85km) and the Causeway Coast Marathon (65km).