Sebastian Rodger: Hurdler set for World Championships
Last updated on .From the section Athletics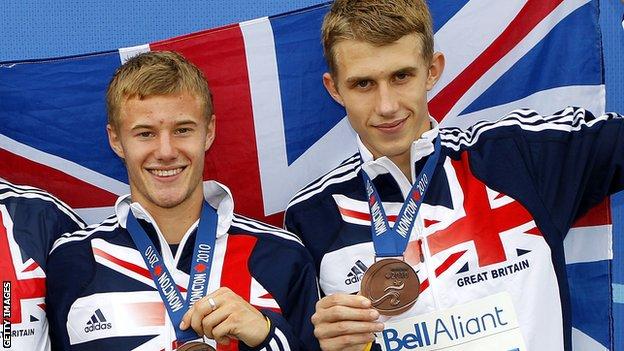 Sebastian Rodger says winning silver in the 400m hurdles at the European Athletics Under-23 Championships could be a crucial moment in his career.
He told BBC Sussex: "I knew before the final I had to run a personal best and a quick time.
"If I hadn't got a medal and run such a quick time it would have been harder to break through into the elite level in this country."
He added: "This is what I needed as a platform for the future.
"It is nice to be put out there and have people talking about me."
The Eastbourne runner, who is coached by Stephen King, clocked a time of 49.19 in Finland to put him in contention for selection for the World Championships.
"I ran a great race at the Championships," he said.
"I had a faint inkling that I could potentially go [to Moscow] but I got the call at the airport flying back from Finland.
"There are a lot of people that can be left out or they take people with experience so to be confirmed made my day.
"It is amazing to be going to the Championships with heroes like Mo Farah and Jess Ennis-Hill and be on the same team."
Rodger, who was born in Brighton and competes for Shaftesbury Barnet Harriers, says he will not be under pressure when he competes in Moscow next month.
"At the start of the season the main aim was to qualify for the Euros," he said.
"To come back with such a quick time and a medal, and get the bonus of going to the World Championships, which is the pinnacle of the sport apart from the Olympics, almost feels like a dream come true.
"It has all happened very fast.
"I am in a nice position now, speaking to coaches, where I can go to the Championships and really enjoy it.
"I haven't got anything to prove so I can just go out there, run and see what happens. With a packed-out stadium it will be very exciting."