London Anniversary Games will raise £9m, claims Niels De Vos
Last updated on .From the section Athletics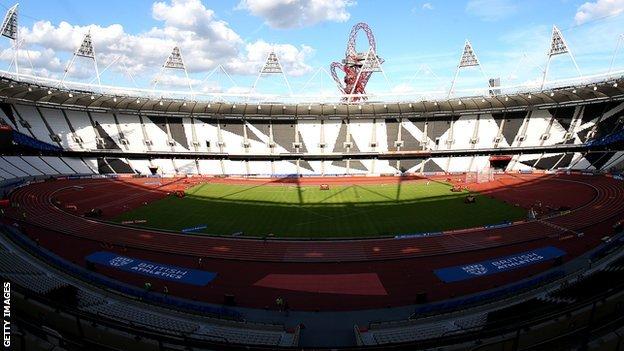 The Anniversary Games will raise more than £9m for British Athletics, according to the governing body's chief executive Niels De Vos.
BA have been without a main commercial backer since their £8m-a-year deal with Aviva ended last December.
But De Vos said the Anniversary Games was vital in a tough commercial market.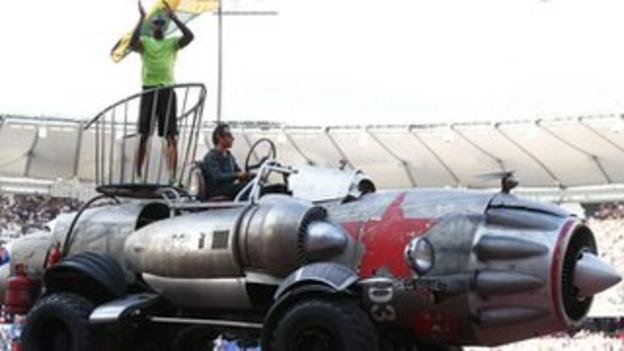 "The Anniversary Games will generate us about £9m through sponsorship and ticket sales, so this event is really important for us," he added.
"It's helped us get through a year after the Olympics where people traditionally pause for breath.
"Behind the events we are looking for a family of sponsors interested in athletics and that's going really well.
"We have an amount of money we need to generate each year. We are not a profit organisation but we spend a lot of money putting the British team around the world and we have had teams go to all four corners of the globe this year."
De Vos's comments came after a BBC report highlighted how a number of Olympic sports had found it difficult to attract new sponsors in the year since the London 2012 Games.
Asked why the Aviva deal wasn't renewed and a replacement had not been found, De Vos said: "It was absolutely a choice of ours.
"Aviva was an important sponsor for us but when we collectively made the decision not to carry on I decided that a group of companies getting behind athletics and promoting it would not only make it a better commercial opportunity but also a better vehicle for the sport.
"It's not just about pounds and pence, it is about maximising the marketing for the sport.
"It is why football's Champions League has multiple sponsors; they all promote it and the public sees it much more. We are a year-round sport and we want to be in the public's mind all year so we need a family of sponsors to maximise that.
"This year we will actually be better off, that's a fact, and next year I believe we will be because we will have filled the remaining spots on our sponsor roster."