World Athletics 2013: Eilidh Child fifth in final of 400m hurdles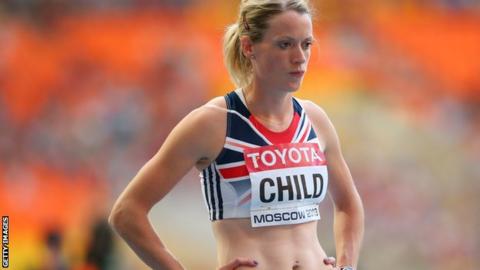 Scotland's Eilidh Child has finished fifth in the final of the 400m hurdles at the World Championships in Moscow.
Child was fifth (54.86) in a race where Czech Republic's Zuzana Hejnova won gold.
"It wasn't a great race, I lost my stride on the back straight," said Child after beating fellow Briton Shakes-Drayton for the first time.
"I did feel a bit tired but I cannot complain with a fifth in the world final."