UK Athletics chief executive Niels de Vos's bonus questioned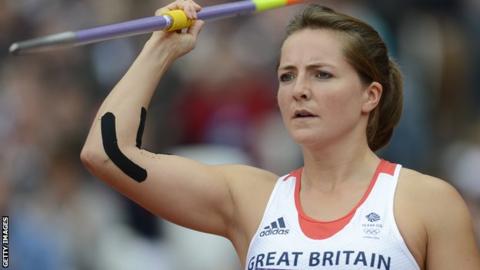 British athletes, including javelin thrower Goldie Sayers, have questioned the £90,000 bonus awarded to UK Athletics chief executive Niels de Vos.
The 46-year-old's salary increased by £93,788 in the 2012-13 tax year.
Sayers tweeted: "How can Neils de Vos award himself a pay rise for 2012/13 whilst we are losing voluntary coaches every year due to lack of funds?"
The increase is understood to be down to a one-off incentive agreed when De Vos took the job in 2007.
His salary is expected to decrease in the current tax year.
British Athletics met their medal target of five to eight at the London 2012 Olympics, winning six through Mo Farah, Greg Rutherford, Robbie Grabarz, Christine Ohuruogu and Jessica Ennis-Hill.
Later that year, a number of coaches were made redundant as the governing body moved to centralise its coaching support at the National Performance Institute at Loughborough.
Ennis-Hill's coach, Toni Minichiello, was released after declining to make the move from Sheffield, although he rejoined the set-up late last year.
Former heptathlete Kelly Sotherton, who won Olympic bronze in 2004, responded to Sayers' tweet by describing the news as a "joke".
Middle distance runner Helen Clitheroe also repled, tweeting "unreal", while hammer thrower Sarah Holt described the news as "unbelievable" on her Twitter account.