World Indoor Championships: Cram's seven British medal hopes

By Steve Cram
BBC athletics commentator
Last updated on .From the section Athletics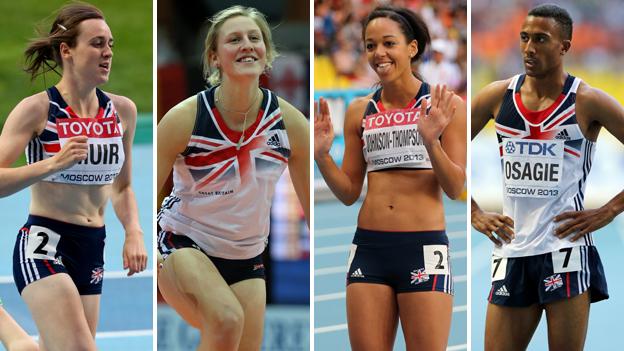 The World Indoor Championships start on Friday and, in his latest column, Steve Cram assesses Britain's main medal hopes and the international stars to look out for in the first major event of the year.
The World Indoors are a great opportunity for people to win their first major medal and there are a number of British athletes who could do well in Poland.
Britain's young athletes will have to learn to deal with expectation in a positive way and not buckle under the spotlight. A lot of these athletes have not been in this position before and learning to cope with the pressure of competing in this sort of environment is really important.
It's difficult to put a number on how many medals Britain can win because it's probably not the strongest World Indoors we've ever seen, although there are big names competing. There are some events which are stronger than others.
There are opportunities to pick up medals in events which Britain would not normally expect to do well in and we've got eight to nine good chances. If we won six or seven medals, that would be a good return.
Holly Bleasdale - Pole Vault (Indoor PB: 4.87m)
Both our pole vaulters are among the best in the world and both Holly Bleasdale and Luke Cutts have great chances but, as we know, the pole vault can be an unpredictable competition.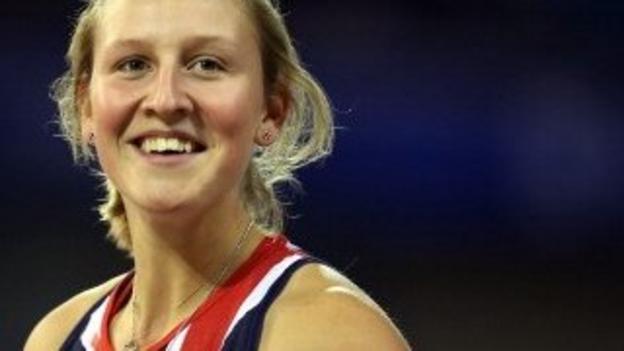 Holly has had issues at major championships and has gone through a difficult period, but she's come out of the other side seemingly in a better place. She seems settled, is happy with her training regime and that's really important.
There's no Elena Isinbaeva, the reigning world champion, but Germany's Silke Spiegelburg, whose personal best indoors is 4.77m, and America's Jennifer Suhr, silver medallist at last year's World Championships, are competing.
Holly is such a great talent and prospect and she's been wanting to fulfil that but, aged 22, she's still quite young. She will have her day, she will win medals and I'm hoping this will be the championships where she starts to do that.
I always tell athletes to stop worrying about what people think. It's about what she expects of herself and it's about learning to produce her best performances when it matters.
Luke Cutts - Pole vault (Indoor PB 5.83m)
Going into a senior championships with people talking about him as one of the medal contenders is a new scenario for the 26-year-old.
Everyone was expecting world record holder Renaud Lavillenie to win gold; he's made all the headlines this season, but he won't be in Sopot.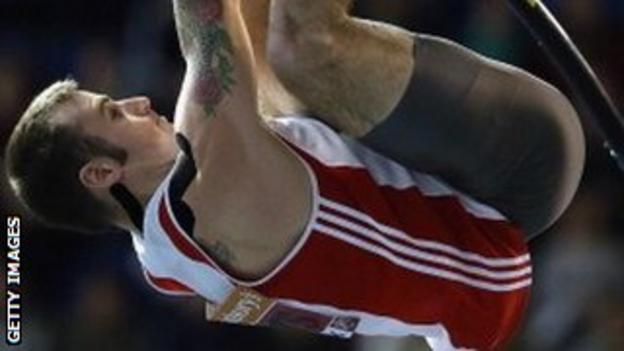 The pole vault is such a technical event. Athletes can come into a competition in good form but then not reproduce it on the day. Luke could win it - or he could come fifth or sixth.
Luke mustn't stress about how the competition will unfold. Good pole vaulters tend to stick to their own game plan so, whatever height Luke is going to start with, he has to be confident and clear it.
Obviously, once you reach a final and the competition is whittled down to the remaining three or four then strategy might come into it, but he has got to stick to his own game plan in the early stages and hopefully progress.
Katarina Johnson-Thompson - Long jump (Indoor PB: 6.75m)
We could end up with three or four medals in the field events but, again, it's about producing season's best performances at major championships.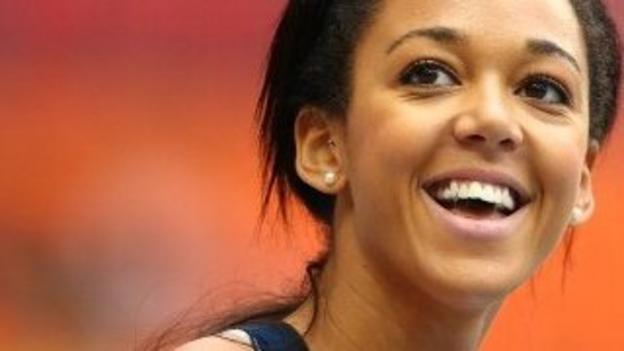 Katarina Johnson-Thompson is not competing in the pentathlon after illness ruined her chances of qualifying in that event, but she's in such good shape there's no reason why she can't win a medal, and she is the reigning world junior long jump champion.
She's a big-time competitor, has a fantastic attitude and will relish competing on such a stage.
There will be quite a few quality long jumpers in Sopot so she wouldn't be many people's favourite to win gold.
Russia's Svetlana Denyaeva-Biryukova has been jumping well, twice leaping 6.98m in January, and Serbia's Ivana Spanovic has jumped 6.92m this year, but Katarina won't be far off those two.
Laura Muir - 800m (Indoor PB: 2:00.94)
This is an opportunity for Laura Muir to pick up a world title. She has a great chance.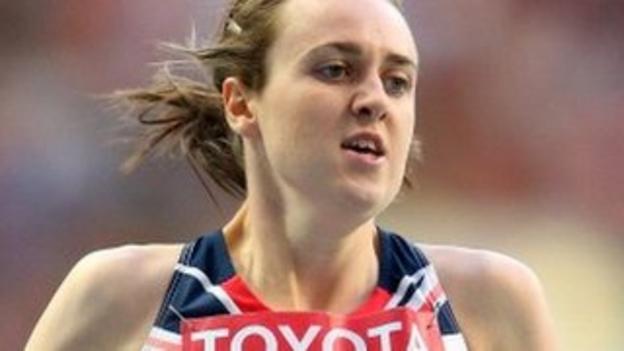 You have the two Americans - Ajee Wilson and Chanelle Price - and Laura. They are three young athletes who are at the top of the rankings and might not have expected to be there.
Wilson is a great talent and Laura has had a cracking 12 months and neither will know each other too well because I'm sure they haven't raced each other so it's going to be interesting.
None of the women have run under two minutes so, with all due respect, it's probably one of the weaker events because there's no great Kenyan or Ethiopian presence and the Russians aren't as strong as they have been in the past.
It should be a great race and what I like about Laura is she's really strong and has a good 1500m pedigree, which might serve her well because you have to think a bit more in the 1500m, you have to make decisions, and that helps in the 800m indoors because there are more laps.
Andrew Osagie - 800m (Indoor PB: 1:45.22)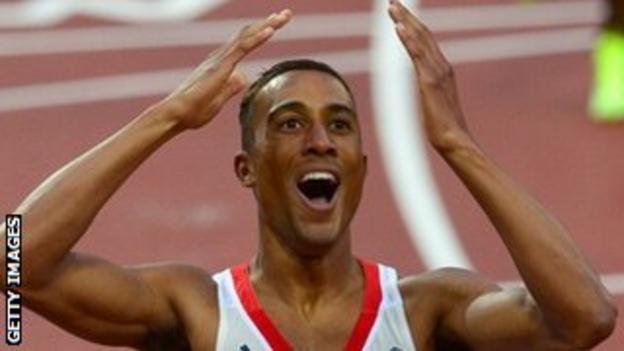 The men's 800m is a tough field because you've got Ethiopia's Mohammed Aman, the favourite in the absence of David Rudisha, and Poland's Marcin Lewandowski, who will have the home crowd on his side, and South Africa's Andre Olivier.
It's a really strong event but Andrew has been improving as the season has gone on and is capable of winning a medal.
Aman sometimes likes to lead from the front, but sometimes he doesn't, so those competing will have to think about their strategies. They all know each other well so they will know who they can out-kick and who they can't.
In the middle distance events in particular, athletes become very familiar with each other's strengths, weaknesses and game plans. When you're formulating a race plan you need to make sure you're in the right place to carry that out.
Asha Philip - 60m (Indoor PB: 7.09 seconds)
Asha has been running brilliantly, clocking a personal best 7.09 seconds in Sheffield in February, and she's been consistent.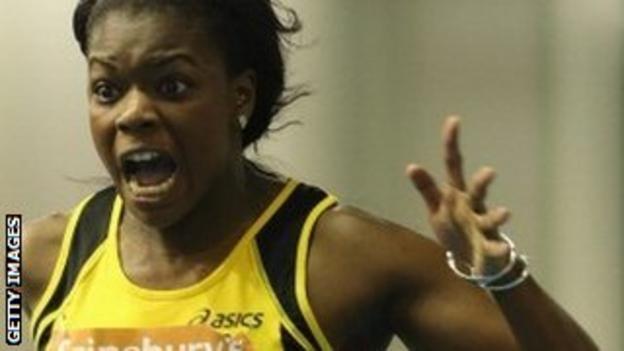 She's a little bit behind Olympic and world 100m champion Shelly-Ann Fraser Pryce, who won the Birmingham indoors in 7.10 secs last month.
But if Asha improves slightly - or even runs 7.10 - she's going to be there or thereabouts.
It's all about the start. You can't start badly, not even in the semi-finals, so she has to first concentrate on reaching the final.
Robbie Grabarz - High jump (Indoor PB: 2.34m)
Robbie is an Olympic bronze medallist and, on his day, a good enough high jumper to win a medal.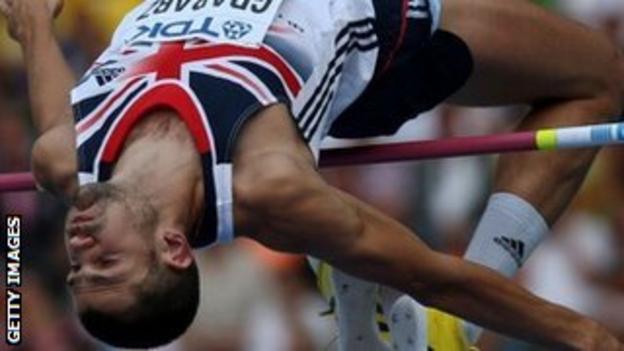 You have to accept he's not one of the favourites but he has pedigree and you do have people coming to championships and performing on that day, and he could be one of them.
Russia's Ivan Ukhov is the outstanding jumper of the moment, recording a personal best 2.42m in Praha in February, while Qatar's Muntaz Essa Barshim has also been jumping well
To win a medal he's going to have to beat some very good high jumpers and achieve a height he has not achieved so far this season.
And what about the world stars on show?
One of the stars of the season has been Ethiopia's Genzebe Dibaba who has been outstanding - breaking two world records and achieving a world best indoors.
I was really hoping Dibaba would race against Sweden's Abeba Aregawi, the reigning world champion, in the 1500m but Dibaba has chosen to compete in the 3,000m.
They should both win their races by a street, but it'll be interesting to see how hard they run. Aregawi is so much better than everyone else and is capable of going for the world record but whether she does is another matter.
Olympic champion Sally Pearson is back in form and we want her there in the 60m hurdles, taking on the Americans.
The men's 3,000m will be good fun because my old friend Bernard Lagat, at the grand old age of 39, is competing. I don't know how he does it but he is running really well.
Steve Cram was talking to BBC Sport's Aimee Lewis.