Scottish Athletics to use Ayrshire as base for Glasgow 2014
Last updated on .From the section Athletics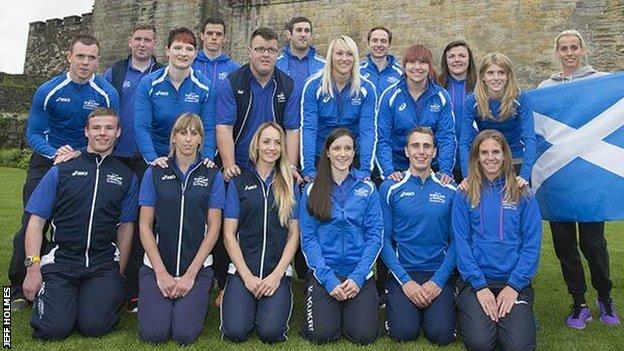 Most of Scotland's 58 track and field athletes will be based in Ayrshire in the build-up to the Commonwealth Games.
Kilmarnock's Ayrshire Athletics Arena and the Menzies Irvine Hotel will host the group before they move into the Athletes' Village in Glasgow.
"We are all looking forward to heading to Irvine and Kilmarnock for the final training camp just before the Games begin," said Stephen Maguire, Scottish Athletics' director of coaching.
He hopes it will "foster team spirit".
The arrangements have come about through partnerships between Scottish Athletics, East Ayrshire Leisure, North Ayrshire Council and Commonwealth Games Scotland.
Scottish Athletics expect elite Team Scotland athletes to spend some time engaging with the local community in Kilmarnock and Ayrshire while preparing mentally and physically for their events at Hampden.
Maguire, who will take charge of the team, added: "We have to strike a balance between creating the right environment but also not completely distancing people from real life and living in a bubble.
"It is all about creating the right environment for athletes and their personal coaches.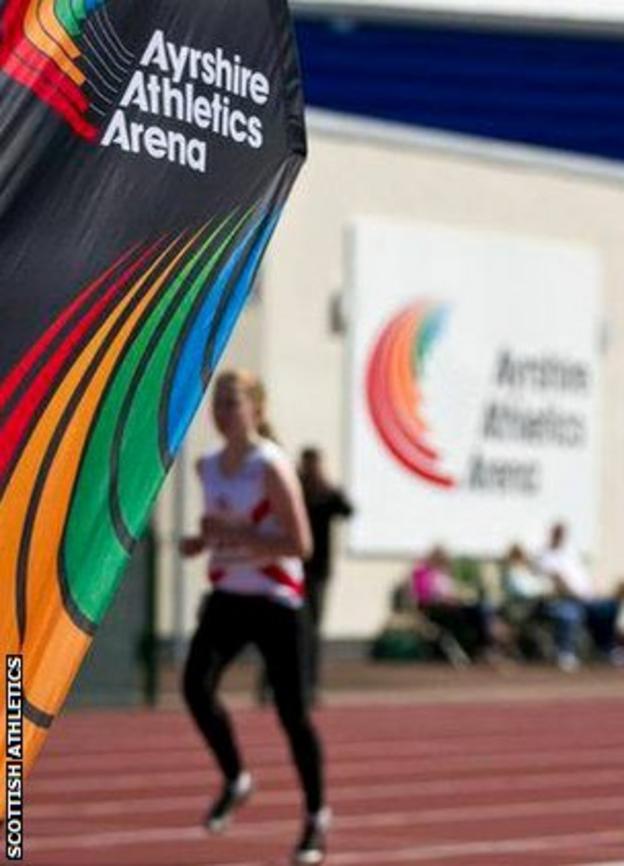 "We have a very large team, one with a lot of potential. We are fine-tuning with athletes and coaches on their plans for the last few days before competition and that will mean a very large number passing through Ayrshire.
"The Ayrshire Athletics Arena is a superb facility and it looks ideal to me for the kind of training and preparation we want to do.
"I am talking about Team Scotland being there from three or four days before the opening ceremony at Celtic Park through to the end of the Games.
"Athletes will move into the Village before their event but hopefully the time in Kilmarnock and Irvine will be good for them individually and to foster a team spirit."
Ayrshire Athletics Arena cost East Ayrshire Council almost £7m. It will stage Scottish Athletics' Senior Championships on 16-17 August, two weeks after the end of the Games.
Councillor Douglas Reid, chair of East Ayrshire Leisure, said: "We're delighted that the Ayrshire Athletics Arena has been chosen as Team Scotland's base for the Commonwealth Games.
"We look forward to welcoming all the athletes and are keen to start discussions about them becoming involved in events with our local communities."