Drugs in sport: Wada considers research that may increase bans
Last updated on .From the section Athletics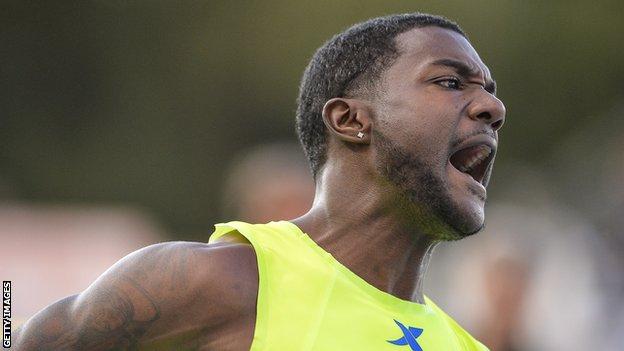 The World Anti-Doping Agency may consider longer bans for athletes who have used banned substances if research on steroid longevity proves valid.
Wada has welcomed the findings from Kristian Gundersen, Professor of Physiology at the University of Oslo.
But Dr Olivier Rabin, Wada's director of science, said: "We need proof we can transfer such results to humans."
The research suggests muscles can retain the advantages given by anabolic steroids decades after the point at which they were taken.
It could also have major implications for the existing anti-doping system, where a first-time offender is unlikely to be suspended for more than two years and may well serve less than half that.
Talking to BBC Sport, Dr Rabin said: "In the future, if these results do demonstrate there is an issue beyond two or four years we will bring it to the attention of the members of our committees.
"Scientific committees to start with, but also the executive committee of Wada and the foundation board, to see if that would justify the future revision of the code and changes to the rules.
"We can do a lot of things with mice that we cannot do with humans.
"We can cure a lot of diseases in mice that we cannot cure yet in humans, so there is always a big gap between mice and humans. It doesn't strictly mean these results will be transferred to human beings."
Asked about the timescale for proving the findings, Dr Rabin said: "You never know with research but they normally run for two to three years and can be re-conducted if there are some interesting elements."
Should the research be proved, previously-banned athletes like US sprinter Justin Gatlin, Tyson Gay - the second fastest man in history - and Britain's Dwain Chambers would again come under the spotlight.
This summer, 32-year-old Gatlin ran the fastest ever 100m and 200m times by a man in his thirties, despite twice having served suspensions.