Rana Reider's 'sacking' as British coach is crazy - Martyn Rooney
Last updated on .From the section Athletics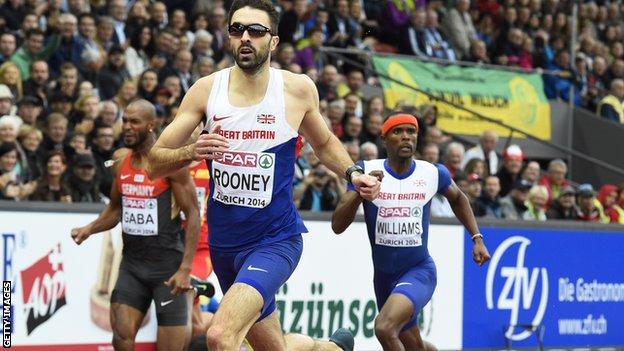 European 400m champion Martyn Rooney says his coach Rana Reider has been sacked by British Athletics in what he calls a "crazy" decision.
The American guided Rooney to European Championships success this summer and has transformed the sprint relay teams.
"He's one of the best in the world. To sack an asset like that is crazy," Rooney, 27, told BBC Sport.
British Athletics confirmed Reider had left his post with the organisation but said he had not been sacked.
Reider, who joined the British Athletics team in 2012, had three years remaining on his contract.
Stephen Maguire, head of sprints and hurdles, will succeed Reider and take full control of Britain's sprint relay programme from the New Year.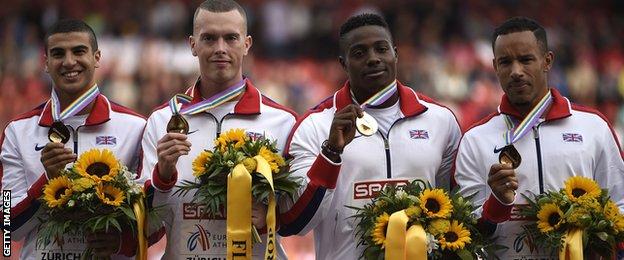 "Reider will leave his full-time post at the British Athletics National Performance Institute in Loughborough and revert to a freelance coach role - this means he will no longer be based full time at the National Performance Institute, but will continue to coach athletes towards global championship success," British Athletics said on Wednesday.
Reider's sprint programme helped Britain's female 4x100m team - who failed to qualify for the London 2012 Olympics - win gold at August's European Championships in Zurich.
The quartet - a team with an average age of 21 - smashed a national record which had stood for 34 years and again broke the record 11 days later.
There was also 4x100m gold for Britain's male sprinters in Zurich as they successfully got the baton round for the first time in six major championships.