Lesotho wants elite athletes to assist with sports development
By Caroline Rigby
World Service Sports reporter
Last updated on .From the section Athletics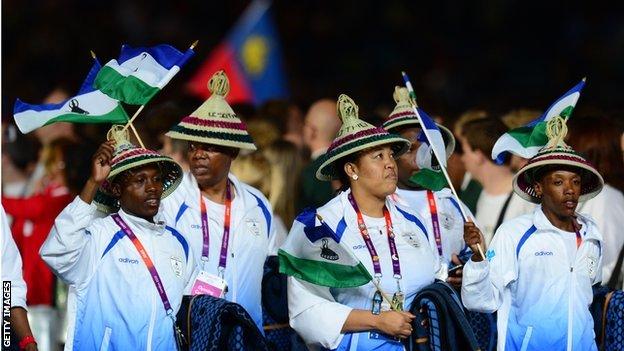 Lesotho has called for professional athletes to train in their mountainous terrain to help with the country's development.
Prince Seeiso thinks Lesotho offers the ideal environment for high-altitude training.
He is confident the landlocked African nation can attract the elite names.
"The terrain creates an opportunity that we need to exploit and sell to the rest of the world," he told BBC World Service.
United Nations Human Development Index 2014

Rank
Country
Life Expectancy
Gross National Income ($)

1

Norway

81.5

63,909

14

United Kingdom

80.5

35,002

162
Lesotho
49.4
2,798

187

Niger

58.4

873
"We are sitting at 2,000m towards 3,500m and that creates an opportunity, not only for the domestic and indigenous athlete, but it also creates a market for international athletes to come and train in Lesotho."
Lesotho is ranked 162nd out of 187 countries on the United Nations Human Development Index, which measures the quality of life a country has in terms of education, life expectancy and income.
It also has one of the highest rates of AIDS in the world.
However, Prince Seeiso is concerned that the current political situation in the poverty-stricken nation may repel potential investors for his youthful sporting excellence plan.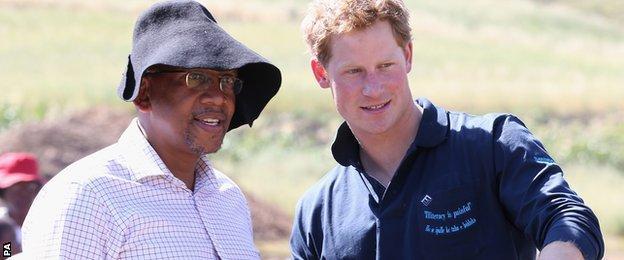 In August 2014, Prime Minister Motsoahae Thomas Thabane fled to neighbours South Africa after the military staged a coup at his residence and police headquarters.
"It is very frustrating when at the top level, there is a standoff that has an impact on the rest of society and how Lesotho is being perceived," he explained to BBC Sportshour.
"Under a current and unfortunate political standoff, it becomes increasingly difficult to find partners to come into Lesotho and invest in the youth and future of Lesotho.
"Unless we can make the imagination of youngsters move away from destructive behaviour, remove them away from drugs, so that in the next 20 years we have a young, healthy society that is productive and peace-loving."