Russia doping allegations: 'Clean athletes should not lose heart'
Last updated on .From the section Athletics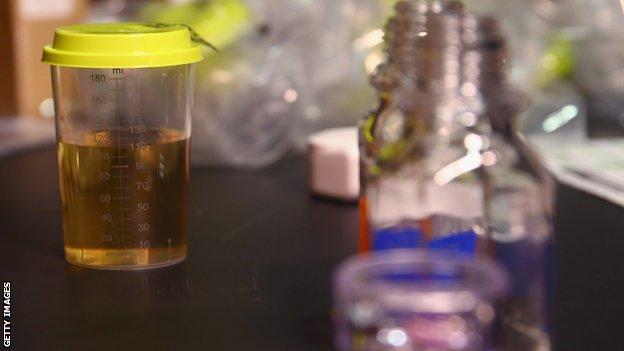 British athletes should keep the faith in the wake of doping allegations against Russian competitors, the chief executive of UK Anti-Doping has said.
However, UKAD chief Andy Parkinson believes the majority of foreign athletes go through the same checks as their UK counterparts.
"Clean athletes here shouldn't lose heart," he told BBC Radio 5 live.
"Every time I speak to a clean athlete in this country the first thing they'll always ask is 'is this happening to similar athletes in different countries and in different sports? Are they being put through the same system we have here?'
"By and large they are, but clearly there are some nations and some sports that need to step up a little bit more and show a little bit more commitment."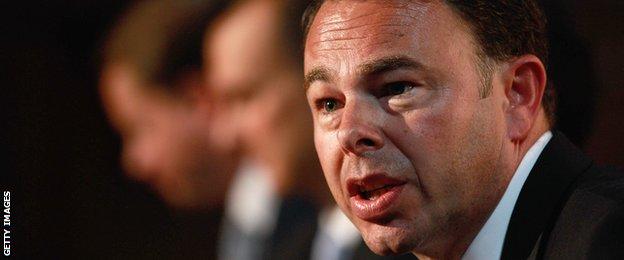 Parkinson, who will leave UKAD to become chief executive officer of British Rowing in the new year, added that the allegations were "very disappointing" and called for a thorough investigation.
The Russian Anti-Doping Agency (Rusada) has announced it is to open an investigation into the accusations and will publish its findings on its official site once this process is complete.
The German television documentary, which aired on Wednesday, also alleged that the corruption extends beyond Russia, and implicated the International Association of Athletics Federations (IAAF) in a cover-up.
Those claims have been rejected as "a pack of lies" by the president of the Russian Athletics Federation.
The IAAF said it had "noted a number of grave allegations" and revealed that an investigation into some of the claims is "already ongoing".
The BBC has not independently verified the documentary's allegations and is awaiting responses from athletes targeted in the programme.
British runner Jenny Meadows, 33, fears it would be the "biggest doping scandal of all time" if the allegations turned out to be true.
Meadows, who was beaten to European gold by Yevgeniya Zinurova in 2011 but upgraded to gold the following year when the Russian was banned for doping, said the claims made her feel "sick".
In a statement, IAAF presidential candidate Lord Coe said: "These are clearly very serious allegations and I understand that they are now rightly subject to investigation by the IAAF, Wada [the World Anti-Doping Agency] and the IAAF Ethics Commission.
"It would be inappropriate to comment further until those investigations have been completed."