Russian doping claims: IAAF president's son stands down
Last updated on .From the section Athletics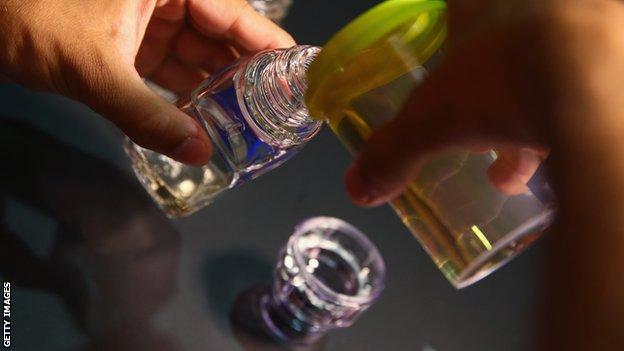 Two IAAF officials, including the son of president Lamine Diack, have stepped down from their posts.
It comes after Germany's ARD broadcast documentaries alleging that IAAF officials covered up systematic doping.
Massata Papa Diack, a marketing consultant for athletics' governing body, has joined Valentin Balakhnichev, the IAAF's treasurer, in stepping down.
The IAAF was unable to confirm reports that its legal adviser Habib Cisse had also quit.
The IAAF said Massata Papa Diack wrote to the organisation to confirm he will suspend his activities until the organisation's ethics committee had completed its investigation into the allegations.
The documentaries alleged that doping in Russian athletics was rife and that Balakhnichev was implicated.
Balakhnichev, Russia's athletics chief, dismissed the allegations as "a pack of lies".
He told the Tass news agency he had stepped down voluntarily from his IAAF role, adding that he planned to return at "the end of the investigation into this doping scandal".
The IAAF released a short statement to say it "appreciates the gesture" made by Balakhnichev.
The World Anti-Doping Agency (Wada) has also launched an investigation into the claims, in which an unnamed top British athlete has also been implicated.
The BBC has not independently verified the documentary's allegations and is awaiting responses from athletes targeted in the programme.