Sara Killey memorial walk: Richard Gerrard wins
Last updated on .From the section Athletics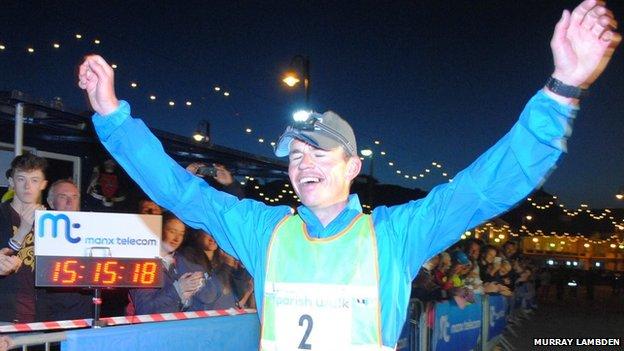 The joint Parish Walk record-holder Richard Gerrard won the Sara Killey Memorial Walk in near perfect conditions on Sunday.
Gerrard completed the 31-mile (50 km) race in 4 hours, 46 minutes and 16 seconds, 20 minutes ahead of Richard Wylde with David Walker third.
Michelle Turner was the first woman home in 5:17:41 and fourth overall.
The course shadowed the Parish Walk from Peel in the west of the island to Bride and on to Ramsey.
More than 160 walkers completed the walk in memory of Sara Killey, a firefighter from the Isle of Man who passed away in 2007.