Seb Coe: Africa hosting World Championships 'a high priority'
Last updated on .From the section Athletics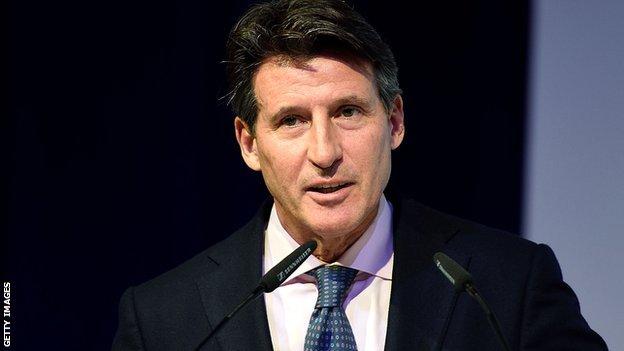 By David McDaid, BBC Olympic sports reporter in Nassau
World Athletics presidential candidate Lord Coe says staging the World Championships in Africa has to be a "high priority".
Africa is the only continent not to have staged either an athletics World Championships or an Olympic Games.
"Clearly if we are a truly global sport, the World Championships has to go to Africa and it has to be a high priority," Coe told BBC Sport.
Coe is in the Bahamas, attending the World Relay Championships.
"The contribution by African middle and long distance runners to athletics has been immense and we need to recognise that," he added.
The host nation of the event has been decided until 2021, with China, the United Kingdom, Qatar then the United States the next in line to host the biannual competition.
However, although Coe is eager to see an African country stage the championships, he feels it must be under the correct conditions in order to provide a lasting legacy.
"It's very important you don't just put a World Championships in to a continent without the strength and the marketing and all the culture and education in the lead-up to it," said Coe.
"Then, once the Championships have arrived and have delivered, you also have to have systems in place post-championships so that they don't just sort of fall off the cliffside - as they have in the past in many continents.
"So it's really important that we do get the World Championships there, but that we sit down and figure out how we can best make them work - not just for African athletics but for global athletics."
It is the second time in as many weeks he has visited the the Caribbean region as he campaigns internationally for the IAAF presidential election at the World Championships in Beijing in August.
One of the main talking points in the lead-up to this athletics season has been doping - with Russia facing accusations of widespread wrongdoing in a German television documentary.
And recently 100m world record holder Usain Bolt said that American rival Tyson Gay should have been banned for life in his doping case rather than given a one-year punishment.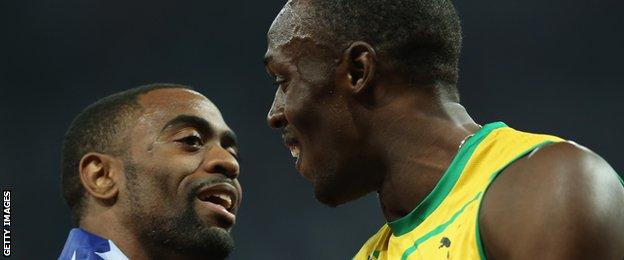 Coe accepts work needs to be done on the issue but feels that it should not dominate discussion surrounding the sport.
"It is a problem, but we mustn't get this out of proportion or out of context," he said.
"It's not the only problem our sport faces. Integrity, of course, is important, we test more than any other sport and we take this extremely seriously.
"We have a very tough system but I also want to see independent testing. I think that would remove some of the conflicts from the federations.
"But it's very, very important that it doesn't dwarf the story that is track and field.
"The vast majority of competitors at every level compete with the belief that they can do it cleanly."