Allan Wells: British sprinter won 100m Olympic gold 'with honesty'
Last updated on .From the section Athletics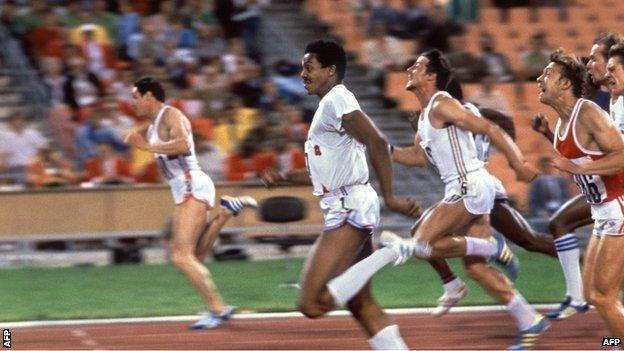 British Olympian Allan Wells says his 1980 Moscow 100m gold medal was won with "honesty and sincerity and commitment".
A BBC investigation uncovered claims that the Scottish sprinter took drugs provided to him by a team doctor.
Wells, now 63, denied the allegations and told Sky Sports: "The commitment that I had was above and beyond anyone else's that I was training with."
He is one of only three British athletes to win the elite race.
The allegations against him include the sworn testimony of three men who knew him well and secretly recorded exchanges with Jimmy Ledingham, a doctor with the Great Britain team at the time.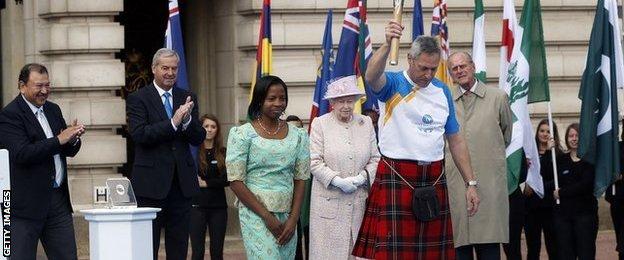 Wells denied the allegations and attacked the BBC for a "shocking slur".
On Friday, he repeated his denials, saying: "I was taking food supplements, I was taking vitamins, I was taking high-calorie energy sources, and at times I did think I overdid it.
"I did put on weight, but certainly not as discussed the other night. That was disgusting. I've never been 14 stone."
He added that he was determined to keep his Olympic gold medal.
"I would definitely be unhappy to give it back under any circumstances," he said. "You know that was won with honesty and sincerity and commitment."
In the years since his victory, Wells has been an outspoken critic of drug cheats, calling for lifetime bans.
However, the BBC documentary shown on Wednesday reported allegations that Wells was supplied with the anabolic steroid Stromba, or stanozolol, by Dr Ledingham.
Ledingham was an Edinburgh GP who had been involved with Scottish athletes since at least 1977 and was the athletics medical officer with the Great Britain team at the 1980 Olympics.
Drew McMaster - who won 1978 Commonwealth gold in the 4x100m relay alongside Wells in the famous 'flying Scotsmen' quartet - had secretly recorded conversations with Ledingham, in which the doctor apparently admitted supplying Wells with steroids.
McMaster admitted taking steroids in 1995 after years of denials.
Wells added: "I remember running in a major event in Europe on 2 June 1980 [three weeks before the 100m final in Moscow] where drug testing was taking place, as they regularly tested at this level."
The Scot declined an interview with the BBC, but his lawyer said: "It is denied that any drugs were provided by Dr Jimmy Ledingham.
"It is not true our client had used any banned performance drugs… at any… time in his athletics career."