Athletics Australia wants investigation into Olympic results
Last updated on .From the section Athletics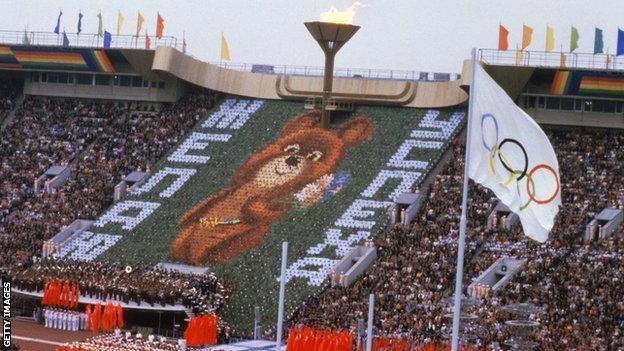 Athletics Australia (AA) has demanded an investigation into the triple jump final at the 1980 Moscow Olympics.
The association says it has scientific evidence that Australian Ian Campbell was denied a gold medal-winning jump.
It also wants the sport's governing body, the International Association of Athletics Federations, to look at the women's 200m final at the 1948 Games.
Australia's Shirley Strickland de la Hunty was fourth but AA says she would have won bronze with a photo review.
On his third jump in 1980, Campbell landed between markers for 17.39m and 17.89m, the then Olympic and world records respectively.
However, he was penalised for scraping his foot along the ground when entering the jump phase and the attempt did not count.
Jaak Uudmae, an Estonian representing the Soviet Union, won gold with a jump of 17.35m.
AA president David Grace said a report will be submitted to the IAAF which shows Campbell did not scrape his foot and his third jump was 17.51m within "an uncertainty of no more than four centimetres".
On Strickland de la Hunty, who died in 2004, he added: "Later examination of the photo finish film has revealed that she clearly finished in third place albeit by a slim margin."
The report was based on a study by a university in Melbourne which used video footage from the original broadcast to estimate Campbell's jump.