IAAF president vote: Lord Coe or Sergey Bubka to take lead role
Last updated on .From the section Athletics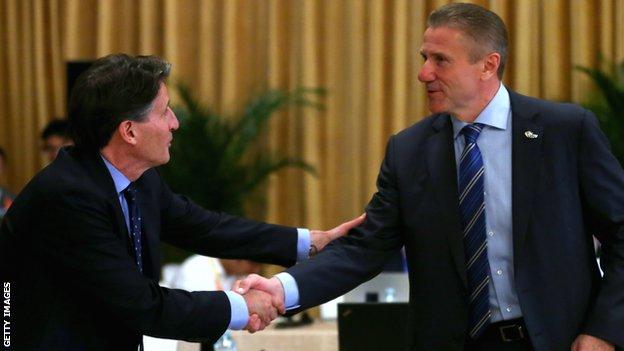 Former Olympic champions Lord Coe and Sergey Bubka have been urged to put anti-doping at the top of their agenda if elected as president of athletics' world governing body.
A vote on who should lead the IAAF will be taken in Beijing on Wednesday.
It comes as athletics deals with a series of doping allegations.
European Athletics chief Svein Arne Hansen said: "Doping in sport is a complex challenge and I think we need to expand the fight."
In a message to Coe - who twice won Olympic gold in the 1500m - and 1988 Olympic pole vault champion Bubka, Hansen said: "If there is anything more our sport can do to get a handle on this issue it should be done as soon as possible."
But he added: "I am confident that whoever is elected will be serious about this issue."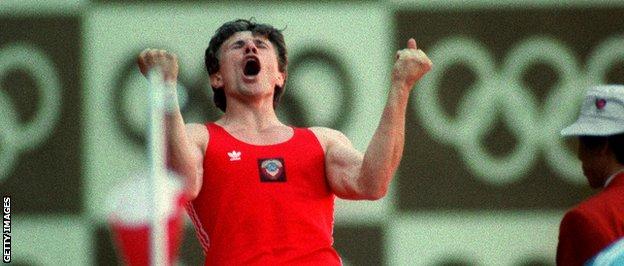 Senegalese Lamine Diack, 82, who has led the IAAF for 16 years, has also spoken of his confidence in one of the "bona fide sons of the sport" to restore athletics' reputation.
Last year the IAAF began an investigation into claims 99% of Russian athletes were doping.
This month the Sunday Times and German broadcaster ARD/WDR alleged an "extraordinary extent of cheating" by athletes after they obtained blood-test data from 5,000 athletes between 2001 and 2012.
And the IAAF was accused of blocking a study which indicated a third of top athletes admitted cheating. The governing body later denied this.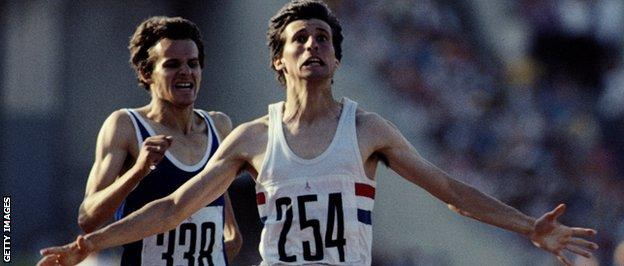 Briton Coe, 58, claimed the reports alleging widespread doping were a "declaration of war" on his sport.
Athletics' 214 national federations will decide between Coe, the former London 2012 chief, and 51-year-old Ukrainian Bubka, three days before the 2015 World Championships begin in Beijing.
It comes just a week after the IAAF announced it had suspended 28 athletes who had returned "adverse findings" from historical, retested samples.
The IAAF says between 600 and 700 blood samples will be collected from about 2,000 athletes in Beijing as part of a targeted drive against drug cheats.
It marks a change in approach for the governing body, which said: "The focus this time around will be on detection and elite athletes rather than deterrence and mass screening."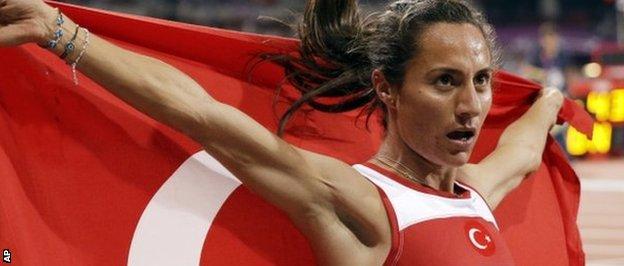 All athletes at the 2011 and 2013 meets were blood tested, though the IAAF said this was done to collect samples as it established the blood-based athlete biological passport scheme.
The IAAF added the amount of urine tests carried out in Beijing would be at the same level as at previous championships.