UK doping chiefs 'disappointed' by Wada thyroid drug ban ruling
Last updated on .From the section Athletics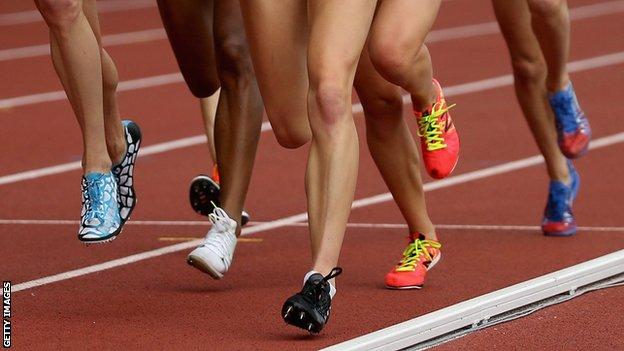 Anti-doping chiefs have rejected calls to ban elite athletes from taking thyroid medication.
UK Anti-Doping said it was "disappointed" by the World Anti-Doping Agency's decision.
Earlier this year, European 10,000m champion Jo Pavey claimed some athletes were using "unethical" thyroid medication to enhance performance.
The drug can increase metabolism and is claimed to be a stimulant, as well as a weight-loss tool.
"Some might be legitimate but I find the situation worrying," Pavey said.
Wada opted to leave thyroid medication off its 2016 prohibited list despite such claims.
Spokesman Ben Nichols explained: "For a substance or method to be prohibited, it must meet two of three criteria: enhance performance; pose a threat to athlete health; violate the spirit of sport."
He added that Wada had consulted scientific and medical experts who "were unanimous in their view" that thyroid medication did not meet the criteria needed to ban it.
Explaining why the decision had left her organisation "disappointed", Ukad chief executive Nicole Sapstead said: "Ukad formed the view, along with a number of other national anti-doping organisations, that thyroid medication, if used without a genuine medical need, is harmful to health.
"It can be used in a manner which is contrary to the spirit of sport and, in some circumstances, can be considered performance enhancing.
"This is third year that Ukad have submitted a proposal for thyroid medication to be added to the prohibited list. Ukad will continue to work with global partners and consider our next steps in due course."