Guernsey Sports Commission to 'start' drug tests on island
Last updated on .From the section Athletics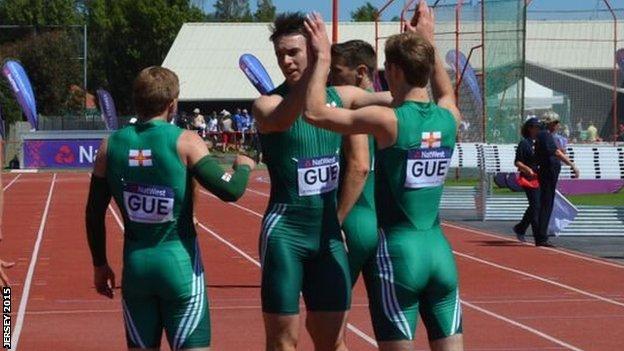 Guernsey is set to bring in drug testing for its sports people.
The Guernsey Sports Commission's chief executive David Harry has proposed the idea to bring the island into line with the UK's anti-doping regulations.
"Guernsey is a signatory to the Unesco international convention against doping in sport," Harry told BBC Guernsey.
"As a result of that we have to do more things nowadays than we used to do previously and that means bringing in on-island testing."
The news comes in the same week that the World Anti Doping Agency recommended Russia be barred from international athletics after a report found evidence of widespread doping.
The island ran an anti-doping seminar in September to educate local sports people on the issues surrounding performance enhancing substances.
"I think David's essentially covering the island off for the problems that we're seeing internationally at the moment, rather than suggesting that there's any sort of issue in terms of drugs on the island," said Tom Druce, Guernsey's athletics development officer.
"But it's also about bringing awareness up for our local athletes in terms of supplements and what can be contaminated.
"In Guernsey there would purely be a pre-emptive and educational rationale behind bringing any sort of drugs testing programme in because locally we don't have the level of prize money and external motivation for our athletes."