Ciara Mageean on top form in Belgium victory
Last updated on .From the section Athletics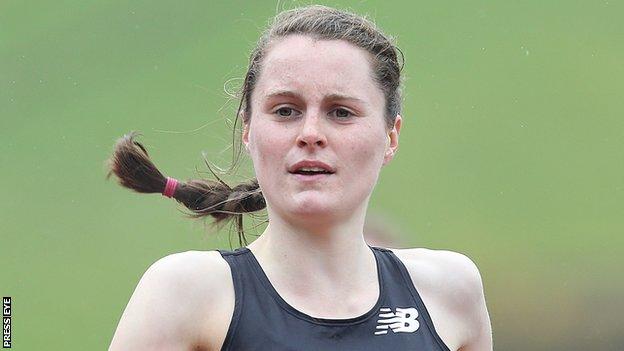 Ciara Mageean continued her build-up towards the Olympics by earning an impressive victory over 1500m in Belgium on Saturday evening.
Running in Oordegem, Mageean, 24, was less than two seconds outside her personal best as she clocked 4:08.05.
That left the Portaferry woman ahead of Sweden's Sarah Lahti (4:08.91) and Norwegian Karoline Grovdal (4:09.03).
Meanwhile, Sergiu Ciobanu's appeal over his omission from Ireland's Olympic marathon team has been turned down.
Ciobanu was left off the three-strong men's Irish Rio selection on Monday even though he was the third fastest of the country's qualifiers.
Pollock picked
Fourth fastest Paul Pollock was chosen along with the two quickest qualifiers Kevin Seaward and Mick Clohisey.
Pollock's impressive World Half Marathon run in March helped seal his spot, in addition to his previous championship pedigree having finished 21st in the marathon at the 2013 World Championships in Moscow.
Holywood runner Pollock finished 14th in the Cardiff race as he came home in front of a large number of world class African athletes with bronze medallist Mo Farah the only European ahead of him.
Pollock, 29, set a personal best of 2:15.38 set in the Berlin Marathon last September but that was bettered by Ciobanu in the same race who 2:15.14.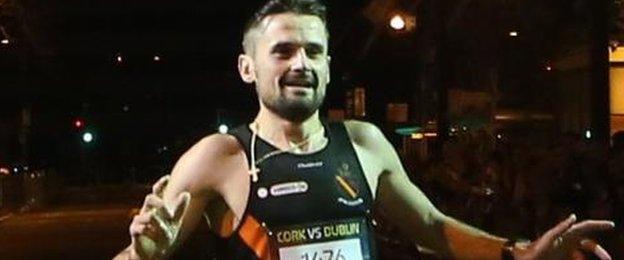 Ireland's two other qualifiers also finished ahead of Pollock in the Berlin race with Belfast man Seaward clocking 2:14:52 and Clohisey posting 2:15.35.
Clohisey then edged ahead of Ciobanu in the Irish qualification picture when he produced a time of 2:15.11 in Seville in February.
Athletics Ireland said on Saturday that its selection had been upheld.
"The task of the Independent Appeals Committee was to determine whether there was an error of fact or a procedural deficit when the Selectors came to their original decision - none was found," said the Athletics Ireland statement.
Ciobanu's few remaining options now include taking the matter to the international sports body, the Court of Arbitration for Sport in Switzerland.