Rio 2016: Roger Black believes Russia will be banned from track and field
Last updated on .From the section Athletics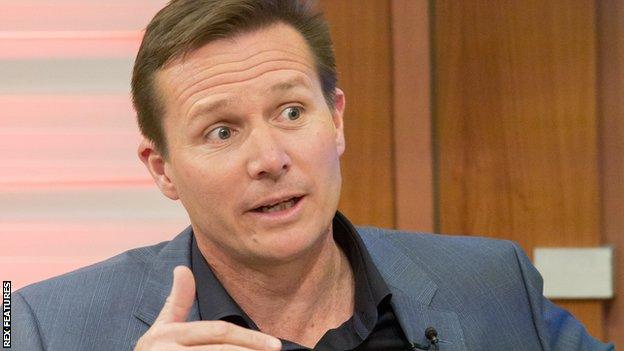 Olympic silver medallist Roger Black believes IAAF president Lord Coe will enforce a ban on Russia competing at the Rio Olympics in track and field.
The world governing body meets on Friday to debate Russia's readmission.
"You have to sort it out, as sport is only of interest if you believe what you're watching," Black said.
Black, a 400m runner-up at the Atlanta Olympics in 1996, believes Russia's presence at Rio could adversely affect the reputation and perception of other athletes.
"I believe the vast majority of people you're watching on television are clean," he told BBC Surrey.
"But, unfortunately if you've got certain countries that are clearly doing something wrong, it tarnishes everybody else.
"It's one thing for adults to process that, but if you've got young people looking at it that way as well and thinking they're all cheats, that's a really sad state of affairs."