James Ellington: British sprinter takes first steps after motorbike crash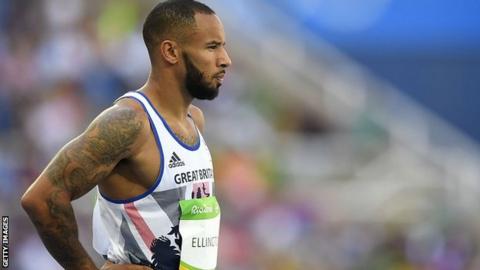 British sprinter James Ellington says he will return to athletics in 2018 after breaking his pelvis and both legs in a motorbike crash two weeks ago.
The 31-year-old Olympian says he "can't believe" his progress, having taken his first steps on Wednesday.
In an Instagram post, Ellington said he was expected to be "in a wheelchair for at least six weeks" before he attempted walking.
Fellow sprinter Nigel Levine, 27, was also involved in the head-on collision.
Any pelvic injuries to sprinters are potentially career-threatening and both athletes will need significant rehabilitation.